BOWLING GREEN, Ky. — Houchens Industries ("Houchens"), one of the largest and most diversified wholly owned S Corp ESOPs in the United States, announced that it had acquired Feeders Pet Supply ("FSP" or the "Company").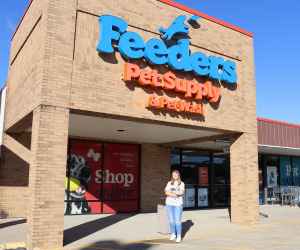 FSP is a leading and rapidly growing omnichannel pet specialty retailer based in Louisville, Kentucky. The Company operates under the names of Feeders Pet Supply and Chow Hound Pet Supplies across six states. The Company sells pet food, supplies, and services through its emerging e-commerce platform and its 58 brick-and-mortar locations across Michigan, Indiana, Ohio, Kentucky, Tennessee, and North Carolina.
FSP's customer loyalty program is quickly approaching one million members who enjoy the opportunity to set up monthly subscriptions for their pet food delivery in addition to visiting the many retail locations. The Company has experienced steady growth since its founding in 1959. That growth accelerated in 2016 when PNC Riverarch, based in Pittsburgh, Pennsylvania, acquired the majority ownership. Now, the Company has agreed to sell 100% of the company to Houchens as a pathway for their employees to share in not only the ownership and success of FSP but the ownership and success of Houchens.
Brannon Dixon, CEO of FSP, said, "we are very proud of our heritage and accomplishments to date and look forward to continuing that growth and success under the Houchens umbrella. We are aligned on the strategic initiatives to expand and enhance our retail footprint and our service offerings to customers. Houchens provides us with long-term capital critical to achieving our future growth plans. Our senior leadership team is excited to partner with a retail company rich in talent and experience." Dion Houchins, CEO at Houchens, commented, "We are excited to invest in the growing pet retail segment. This strategic investment met every criterion on our investment philosophy checklist. Partnering with a strong management team only enhanced our interest. Brannon Dixon and the FSP senior leadership team have like-minded growth plans and embody an employee and customer-centric approach. Its headquarters in Louisville supports our growth strategy in our home state of Kentucky. This investment further diversifies our ESOP, which is critical to our success". For more information, please visit www.houchens.com