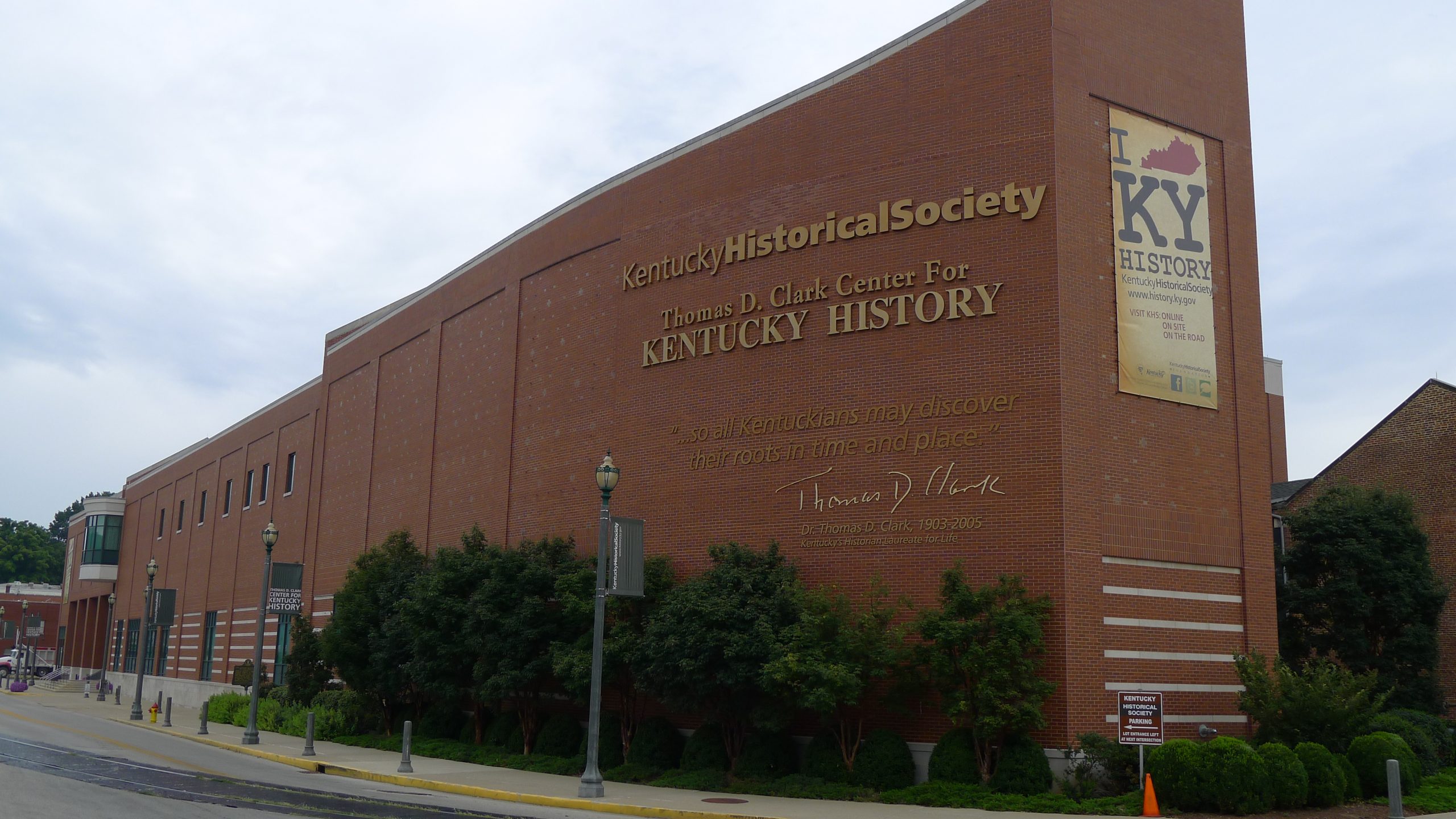 FRANKFORT, Ky. — The Kentucky Historical Society (KHS) announced the recipients of the 2022 Kentucky Local History Trust Fund grants. This funding pool supports the efforts of local history organizations to preserve and share Kentucky stories.
Organizations in 15 Kentucky counties received grants totaling $44,443.78. Individual amounts range from $1,790 to $2,500 for projects related to research, exhibition expansion, technology updates and programming.
Below are the organizations and projects receiving grants:
Abraham Lincoln Birthplace NHP (Hodgenville, LaRue County) – $2,500Living history presenters for the park's annual two-day education event, Walk Through Lincoln's Life, to be held on September 13-14, 2023.
Appalshop Inc. (Whitesburg, Letcher County) – $2,500Management of flood-damaged archival collection, including staff resources to clean, label and catalog.
Blue Grass Trust for Historic Preservation (Lexington, Fayette County) – $2,500Funding for the Blue Grass Trust 2023-24 Virtual deTours program – free, documentary-style films widely distributed through email, website and social media platforms.
Calloway County Fiscal Court (Murray, Calloway County) – $2,000Production of a video documentary of the 200+-year history of Calloway County.
Cave Hill Heritage Foundation (Louisville, Jefferson County) – $2,500Celebrating 175 Years of Cave Hill – creating and promoting lectures focusing on undiscovered or unreported stories at Cave Hill Cemetery.
Fort Thomas Military and Community Museum (Fort Thomas, Campbell County) – $2,199Purchase equipment for scanning and digitizing a collection of thousands of document pages. 
Henry Clay Memorial Foundation (Lexington, Fayette County) – $2,500Ashland Slave Dwelling Project – an archaeological survey conducted to examine enslaved individuals' living conditions and experiences. 
Historic Locust Grove (Louisville, Jefferson County) – $2,000Exhibit materials for Louisa's House – the purchase of educational props and period-appropriate items for the exhibit space.
Livingston County Historical Society (Smithland, Livingston County) – $2,290.84Purchase supplies for the preservation and protection of historical documents and artifacts.
Mt. Washington Historical Society (Mt. Washington, Bullitt County) – $2,500Mt. Washington History Walk Project – installation of markers at 10-12 sites in the city center that hold significant historical value.
Muhlenberg County Public Libraries (Greenville, Muhlenburg County) – $2,500Digitization of Family and Community File Collection – digital preservation of the vast collection of family and community history files to enhance public accessibility.
Red River Historical Society (Clay City, Powell County) – $2,500Online collections management through software that will preserve and protect a repository of thousands of records, artifacts and archives. 
River Discovery Center (Paducah, McCracken County) – $2,500Subscription to the Lewis and Clark film series to increase awareness of the Lewis and Clark Trail, boost school and group participation, and use in the proposed Adventure School West Event.
Shaker Village of Pleasant Hill (Harrodsburg, Mercer County) – $2,500Signage, graphics and other print media for the Searching for Sister Mary exhibit.
Shelby County Historical Society (Shelbyville, Shelby County) –, $2,500The professional design and production of an interpretive panel at the existing Skirmish Near Simpsonville memorial site on U.S. 60.
The Berry Center (New Castle, Henry County) – $2,108Brochures and equipment to enhance self-guided tours.
The Conrad-Caldwell House (Louisville, Jefferson County) – $2,055.94Development and installation of a permanent exhibit, Hidden in Plain Sight: The Reinterpretation of the Servants Hall, focusing on the daily lives of domestic servants who worked and lived in the home between 1895 and 1925.
The Lincoln Museum (Hodgenville, LaRue County) – $2,500Continuation of the Lincoln Museum's digital archives project encompassing the documentation and recording of artifacts, records, books and exhibit materials gathered over 33 years. 
The West Point Kentucky History Museum (West Point, Hardin County) – $1,790Creating a brochure for a walking tour of West Point, focusing on the West Point Historic District.
The Kentucky Local History Trust Fund is a tax option where Kentuckians donate a portion of their state income tax refund via Line 38f. As the fund administrator, KHS has, to date, awarded 63 local history organizations with more than $141,000 distributed across the commonwealth. For more information, visit history.ky.gov/lhtf.