FRANKFORT, Ky. — Augmented reality and engagement software company MyXR Inc. has committed to locating its new regional headquarters at the Western Kentucky University Innovation Campus in Bowling Green and will create 60 full-time positions.
MyXR will initially locate in a 1,200-square-foot space at the WKU Innovation Campus and add to the region's growing business community within the emerging technology sector. MyXR will benefit from the new Immersive Experience Innovation Lab at the Innovation Campus, which focuses on creating immersive environments for various industries. The lab will help the company continue to develop its augmented reality technology and explore new applications. The new headquarters will allow the company to expand MyXR Engage software, which integrates across digital platforms to increase engagement with gamification and rewards technology.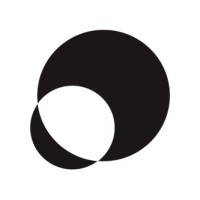 "For our team, our prospects and our shareholders, selecting the WKU Innovation Campus and the state of Kentucky was an easy decision after a long review process," said Hans Koch, chairman and CEO of MyXR Inc. "The Kentucky public and private communities have given us both a welcome mat and a playbook for growing our business, delivering better service and software, and an opportunity to create a world-class corporate hub for our company. We can't wait to get started in Kentucky. We're grateful to Gov. Beshear, the City of Bowling Green and everyone at the WKU Innovation Campus."
San Francisco-based MyXR is a software company founded in 2017. In the years since, MyXR has acquired new technologies, built new augmented reality prototypes and engaged in beta testing and global pre-sales across industries. The company recently released its MyXR Engage 2.0 platform in September 2022 to gamify and engage audiences from brands/entertainment, professional sports, nonprofits, universities and more. The company also formed the MyXR Foundation Fund and identified a sales support/technology integration center as a crucial corporate need for 2023. MyXR searched for a location to fuel the next level of growth and expand its sales support for and innovative engagement technology to customers worldwide. MyXR selected Kentucky after a six-month selection process.
Buddy Steen, CEO of the WKU Innovation Campus, said the arrival of MyXR represents an investment in an area with significant growth potential in the years ahead.
"Applied artificial intelligence and extended reality technologies are helping shape our professional, personal, family and civic lives," Steen said. "We want to attract and retain companies who focus on creating immersive experiences that combine new technologies with strong transmedia storytelling and that are committed to improving all facets of our lives. We are excited to have MyXR Inc. as part of that focus."