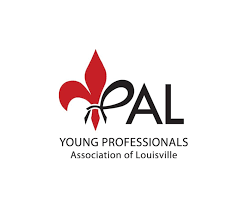 LOUISVILLE, Ky. — The Young Professionals Association of Louisville (YPAL) has selected its 2023-24 board of directors. The incoming board comprises young professionals representing a broad range of industries, experiences, and backgrounds who are all unified in their desire to make Louisville a better place for young professionals to live, work and play. The 19-member incoming board includes 14 people currently serving on the board of directors, demonstrating the level of excitement, dedication and success in the organization. The incoming board will innovate, advance and amplify YPAL's mission to create a welcoming and vibrant community for young professionals. The board will be led by incoming President Tanelle Sawyer, Executive Director of Workforce Talent Development at KCTCS. The 2023-24 Board term will begin July 1, 2023, and end June 30, 2024.Below is the complete list of Board appointments:Executive Committee
President: Tanelle Sawyer – KCTCS
President-Elect: Benjamin Donlon – Metro United Way
Immediate Past President: Woo Smith – Terracon Consultants, Inc.
Treasurer: Matt Bowman – MCM CPAs & Advisors
Secretary: Jameson Gay – Dinsmore & Shohl LLP
VP of Public Relations: Sam Draut – WDRB News
VP of Connection: Charlie Todd – Stored Value Solutions
VP of Engagement: Sean Southard – Republican Party of Kentucky
VP of Development: Miriam Nally – Greater Louisville Inc.
Directors
Communications: Aaron DuVall – FORVIS
Social Media: Christine Lund – Rodeo Drive Inc.
Technology: Sarah Kelley – University of Louisville College of Business
Community Outreach: Peggy Schnell – Metro United Way
Public Issues: Ben Barberie – Frost Brown Todd
Professional Development: Mclean Shutt – Mercer
Leadership: Catherine Thompson – University of Louisville Athletics
Diversity & Inclusion: Tammie Haynes – ChenMed LLC
Recruitment: Paris Parada – Galen College of Nursing
Membership: Bansari Mehta – Eye Associates of Southern Indiana
Click here for more Corporate Moves.