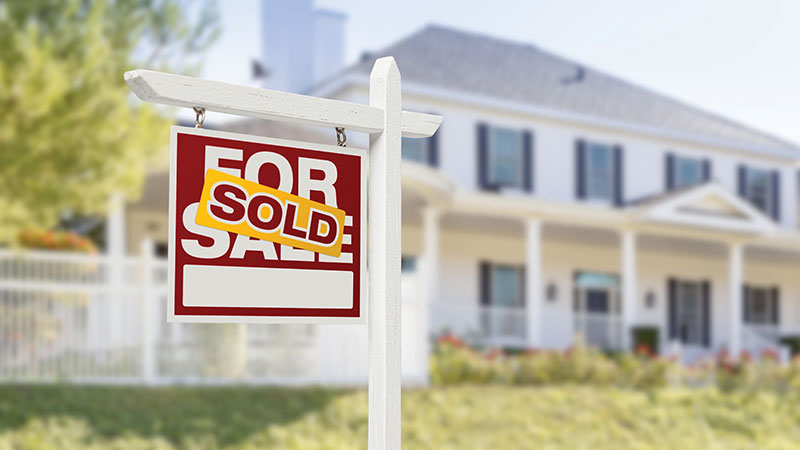 LEXINGTON, Ky. — Real estate listings that hit the market in March decreased 24% compared to a year ago, with 1,373 residential properties versus 1,810 in 2022. The March number was an all-time low for the month. The drop in new housing coming to market follows five consecutive monthly lows that began in October 2022. 
The dip in new listings caused inventory levels to retreat month-over-month for the fifth straight month, reaching 2,381 active homes on the market. This is only slightly lower than the 2,397 homes on the market the previous month but is up 17% from last year when housing inventory was at 2,034. Active residential inventory levels have risen, year-over-year, for 12 straight months, however, last year and 2021 saw the lowest inventory levels experienced in the region which contributed to the run up in home prices. 
Months of inventory dropped to the lowest level since August of last year, with 2.2 months in March, a 24% decrease over the 2.9 months in February. Last year, inventory stood at 1.6 months, one of the lowest ever. Year-over-year, months of inventory has risen for eleven consecutive months, however, for the past couple of years, inventory levels have been at historic lows. 
"The market is in a stretch of suppressed inventory levels that continue to push prices higher," said Kelley Nisbet, president of Bluegrass Realtors. "To alleviate the crunch, sellers will need to bring homes online over the coming months to give buyers more options and open up availability." 
Home prices in the region rose to a new all-time monthly high for March, hitting $242,500 compared to $234,000 last year, a 4% increase. February marked the 49th consecutive month of year-over-year price appreciation. The median home price also jumped 3% in March from February's home price of $235,000. For six months in a row, starting in the last quarter of 2022, year-over-year price appreciation has remained in the single-digits. 
March's total volume dropped to $304 million in residential real estate sold, a 10% decline over last year's total of $337 million, but ranks as the third highest March on record behind the previous two years. The monthly total is 41% higher than the dollar volume seen in February due to a jump in sales month-over-month. 
Residential home sales were 1,108 in March, a 36% increase from the previous month when there were 817 sales but still down 13% year-over-year. March's single-family home sales stood at 1,053, a drop of 12%, while townhouse/condo sales were 55 and declined 26% year-over-year. 
New construction sales hit an almost two-year high in March with 136 closed transactions, the most since May 2021. This is a 32% increase over last March and a 55% increase over the previous month. 
"Consumers, and consequently, home sales, are sensitive to changes in interest rates," continued Nisbet. "We saw this play out when the Fed raised rates last year and we are still experiencing the effects of that today. Sales started to slip when rates surged quickly, and buyers were caught off guard about where they were going to land."
Pending sales in March retreated 20% to 1,250 homes under contract when last year pendings were at 1,560 but up 15% from the previous month when they stood at 1,089.
Days on market (DOM) continued its upward trend and rose again in March, marking eight straight months with year-over-year increases, and, for the third month in a row, stayed above 45 days. March averaged 46 days, a 44% increase over last year when it was 32 days. The median DOM rose 240% year-over-year, from 5 days in March 2022 to 17 days this year.
"We are still seeing multiple offer situations," said Nisbet. "Even with sales down and homes staying on the market longer this year than last, people want to live in this region and are jumping on properties that meet their needs. Demand is still strong – we just need more homes to accommodate the current pool of potential buyers."
Interest rates ended March at an average of 6.54%, up slightly from the previous month. In March, the Federal Reserve increased the rate by a quarter percentage point, the second identical bump in 2023. In 2022, the rate was adjusted upwards six times by a half percent or more from May through December.
Bluegrass Realtors Association represents more than 4,000 Realtors in 30 counties: Anderson, Bath, Bell, Bourbon, Clark, Clay, Elliott, Estill, Fayette, Franklin, Harrison, Jackson, Jessamine, Knox, Laurel, Lee, Madison, McCreary, Menifee, Montgomery, Nicholas, Owsley, Powell, Pulaski, Rowan, Russell, Scott, Wayne, Whitley and Woodford counties. Visit www.bluegrassrealtors.com