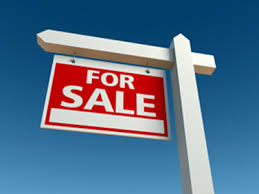 LOUISVILLE, Ky. — Home sales in Greater Louisville declined for the fifteenth consecutive month in March as inventory levels remain historically low, according to the Greater Louisville Association of Realtors (GLAR).
Total existing home sales, including single-family homes, condominiums, and townhomes, decreased 16.3% from 1,548 in March 2022 to 1,296 in March 2023.
Strong demand combined with low supply continues to result in price growth. The median home sale price in March was $252,250, up 5.8% from $238,500 in March 2022. The average home sale price was $297,882, up 6.1% from $280,849 in March 2022.
"Unlike larger, more expensive markets in other parts of the country, Louisville prices continue to increase as a result of affordability and a strong job market," said GLAR President Kimberly Sickles. "While inventory is rising, supply remains insufficient to satisfy the strong demand for housing we're experiencing."
Total home sales inventory increased 36.1% to 1817 at the end of March 2023 from 1335 in March 2022.
Demand remains much stronger than supply. In March, months' supply of homes in the Greater Louisville market increased 75.0%, from 0.80 in March 2022 to 1.40 in March 2023. Typically, a balanced real estate market offers between six and nine months of supply. Nationally, there was a 2.6-month supply of housing inventory, according to the National Association of Realtors (NAR).
NAR Chief Economist Lawrence Yun addressed the impact of mortgage rates on home sales. "Home sales are trying to recover and are highly sensitive to changes in mortgage rates," Yun said. "Yet, at the same time, multiple offers on starter homes are quite common, implying more supply is needed to fully satisfy demand. It's a unique housing market."
According to Freddie Mac, the 30-year fixed-rate mortgage averaged 6.43% as of April 27, up from 6.27% the previous week but up from 5.10% a year earlier.
Despite declining volume, homes sales continue to sell rapidly and almost at listing price, reflecting strong demand. The average cumulative days on the market were 48 days in March, a 45.5% increase compared to a year earlier and a 4.0% decrease compared to the previous month. The average percentage of list price received in March decreased 1.4% to 98.5% compared to 99.9% in March 2022.
Note: The method of collection for GLAR statistical information changed in 2022. Some information may vary slightly compared to earlier reporting periods.

March Local Housing Statistical Reports by County:

Breckinridge-County
Bullitt-County
Grayson-County
Hardin-County
Henry-County
Jefferson-County
Meade-County
Nelson-County
Oldham-County
Shelby-County
Spencer-County