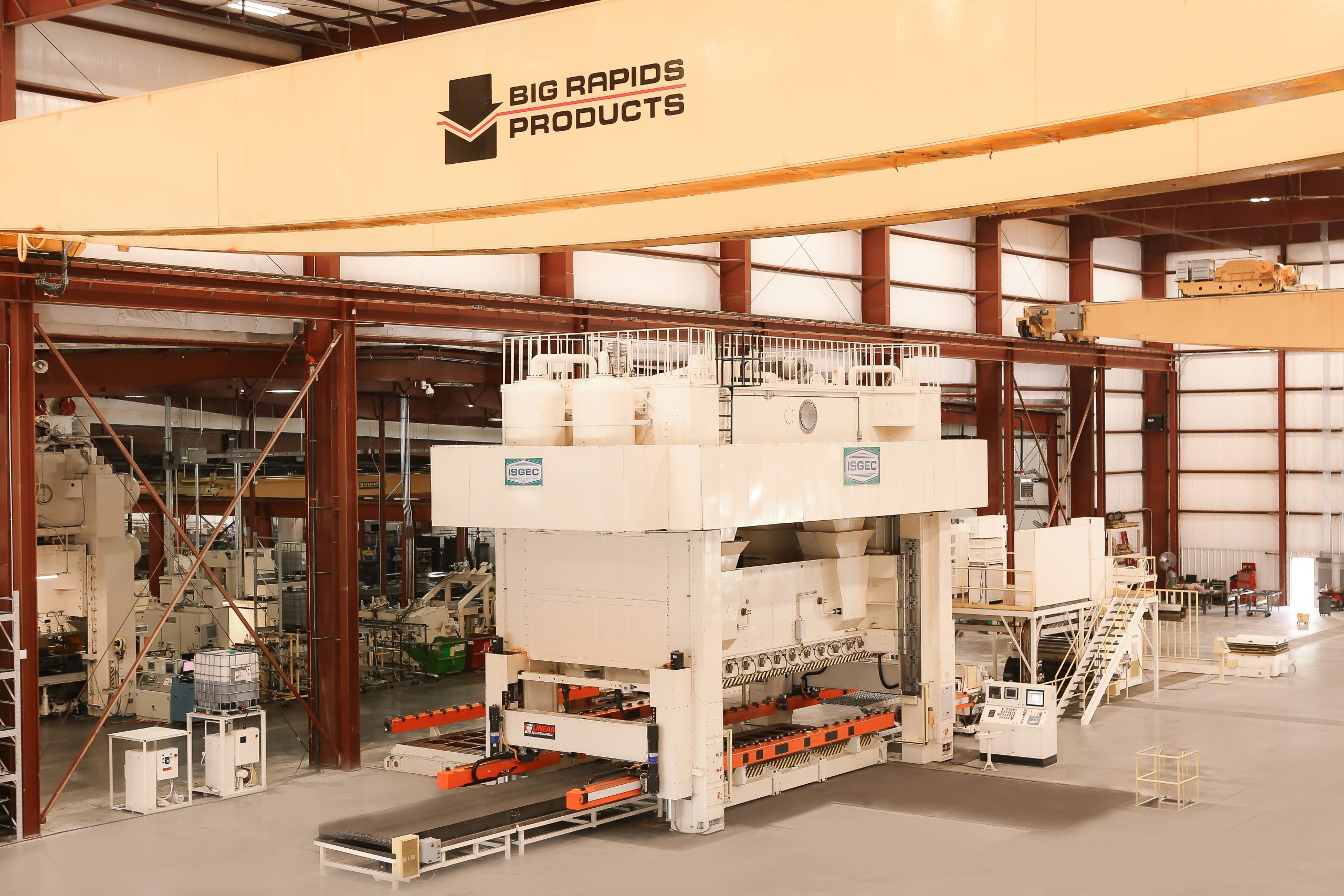 MT. STERLING, Ky. — Big Rapids Products announces plans to extend its Montgomery County presence with a $4.5 million expansion to create 44 additional full-time jobs.
Due to the increased demands of its customer base, Big Rapids Products will expand the footprint of its Mt. Sterling facility at 310 Flint Drive to add extensive machinery and equipment that will grow the operation's production capacity.
"Big Rapids Products does mostly stamp and assembly for automotive products, and we are branching out into solar field hardware, appliance hardware and various other stampings for the agricultural industries," said Josh Siple, vice president of operations at Big Rapids Products. "The updates at Flint will be used to manufacture, warehouse and ship. Big Rapids enjoys being in the Mt. Sterling location. It's a good, centralized location, and we do not want to move. We want to be here as long as we can keep making products."
Founded in 1977 in Michigan, Big Rapids Products supplies metal stampings and assemblies with three facilities in Big Rapids, Michigan, and two in Mt. Sterling, Kentucky. The company produces components for the automotive and appliance manufacturing sectors, as well as solar, aerospace, agricultural and food service sectors. In Mt. Sterling, Big Rapids Products currently employs 50 full-time equivalents between 102 Adena Drive and 310 Flint Drive.
To encourage investment and job growth in the community, the Kentucky Economic Development Finance Authority (KEDFA) in April preliminarily approved a 15-year incentive agreement with the company under the Kentucky Business Investment program. The performance-based agreement can provide up to $1.2 in tax incentives based on the company's investment of $4.5 million and annual targets of:
Creation and maintenance of 44 Kentucky-resident, full-time jobs across 15 years; and
Paying an average hourly wage of $27.28, including benefits across those jobs.
By meeting its annual targets over the agreement term, the company can be eligible to keep a portion of the new tax revenue it generates. The company may claim eligible incentives against its income tax liability and/or wage assessments.
In addition, Big Rapids Products can receive resources from Kentucky's workforce service providers. Those include no-cost recruitment and job placement services, reduced-cost customized training and job-training incentives.