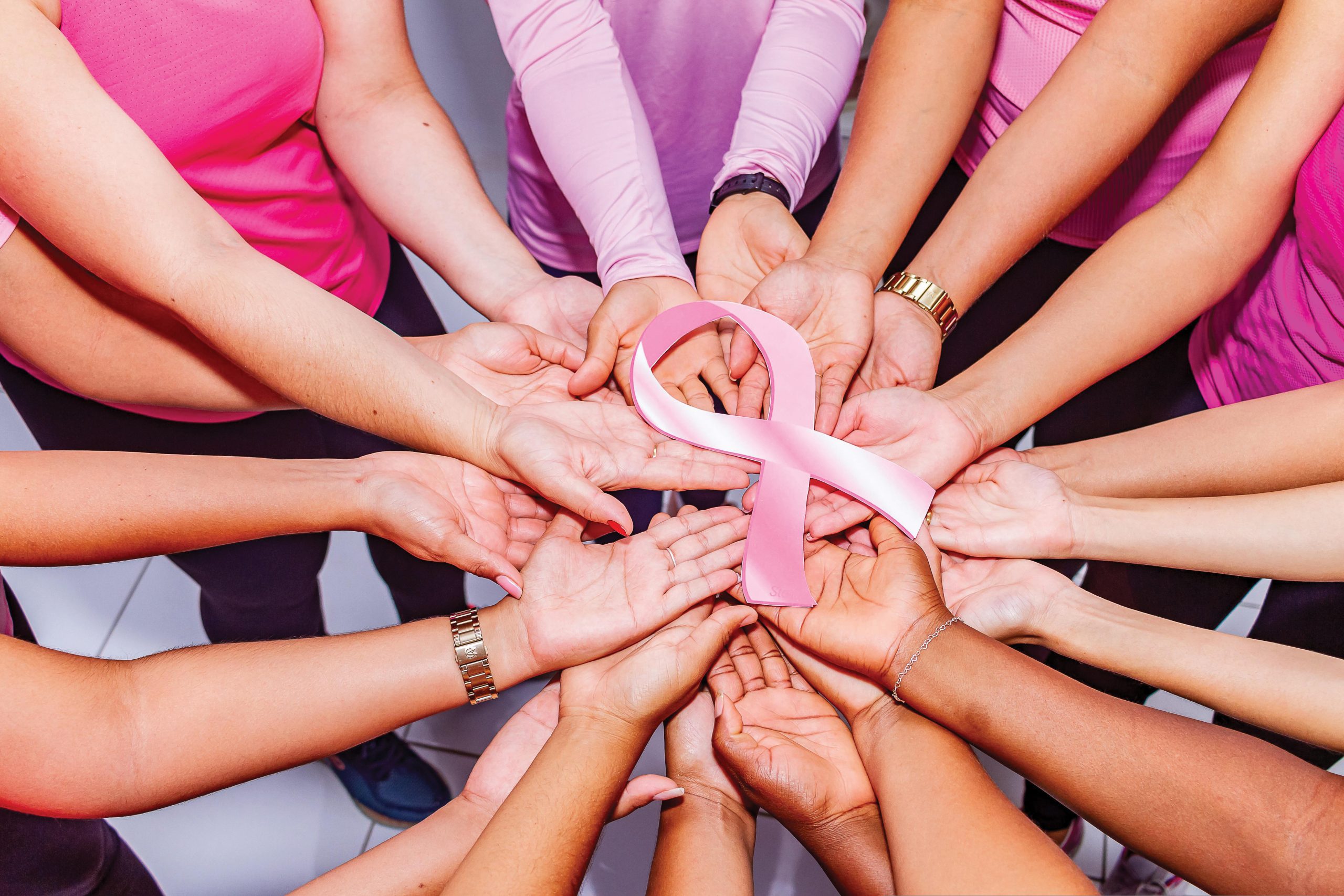 Breast cancer continues to be one of the most prevalent cancers women face, and talking to medical professionals drives home the mantra that the best treatment is early detection. Fortunately, new methods designed to improve detection and treatment techniques have been arriving in Kentucky in recent years.
According to The American Cancer Society, breast cancer is the most commonly diagnosed form of cancer among U.S. women, trailing only nonmelanoma skin cancer. Breast cancer primarily appears in women 50 and older, a group that develops about 83% of new cases and suffers the highest mortality rate from the disease at 91%.
National Cancer Institute data shows a consistent upward trajectory in cases in Kentucky since 2004. After a four-year decline in total detected cases from 2000-2004, numbers began rising from about 119 per 100,000 people annually to more than 128 today.
However, the encouraging news is that Kentucky breast cancer mortality rates have mostly plummeted in that same time frame, from about 31.5 per 100,000 to as low as 20 in 2018—although from 2018 through 2020, the rate jumped to near 23. The decline in mortality is generally attributed to an emphasis on education that has led to early detection. However, there is definitely room for improvement in that realm: While Black woman are a little less likely to develop breast cancer, they are more likely to die from it, with a mortality rate around 26, although that figure is down from a rate of 45 since 2000.
Men can and do develop breast cancer, but it primarily strikes females.
In Kentucky, the American Cancer Society projects 30,270 new breast cancer cases in 2023, with 10,090 deaths expected from the disease. It's the most pervasive form of cancer in the state, based on statistics from the period 2015-2019, and the second leading killer among cancers, behind lung and bronchus cancer.
With all the available data, women would seem to have plenty to arm themselves with to ensure they can detect the disease when it is still eminently treatable. But that's not necessarily the case says Dr. Amy Tefft, who specializes in breast surgery at St. Claire Healthcare in Morehead.
For example, she said, different organizations that advocate for cancer research and breast cancer care often put forth different ages for when annual mammograms should begin; some organizations recommend age 45 and others age 50.
"I think it gets confusing for people," Tefft said.
She personally recommends women begin annual mammograms by age 40. Why? Because there's no reason not to, and the earlier the better when it comes to detection. Breast cancer is so treatable when caught early. She said the COVID-19 pandemic resulted an uptick in advanced cases because hospitals were overwhelmed with those patients and other patients had to be deflected. In addition, many women put off going to medical appointments—including mammograms—to avoid exposure to the virus. St. Claire has seen cases that would have been less severe if detected a year or two earlier.
"When everything shut down," she said, "I was thinking if people miss their screenings, there are going to be more advanced cancers. We're still kind of digging out of it."
And it's yet another example of why regular mammograms are so important.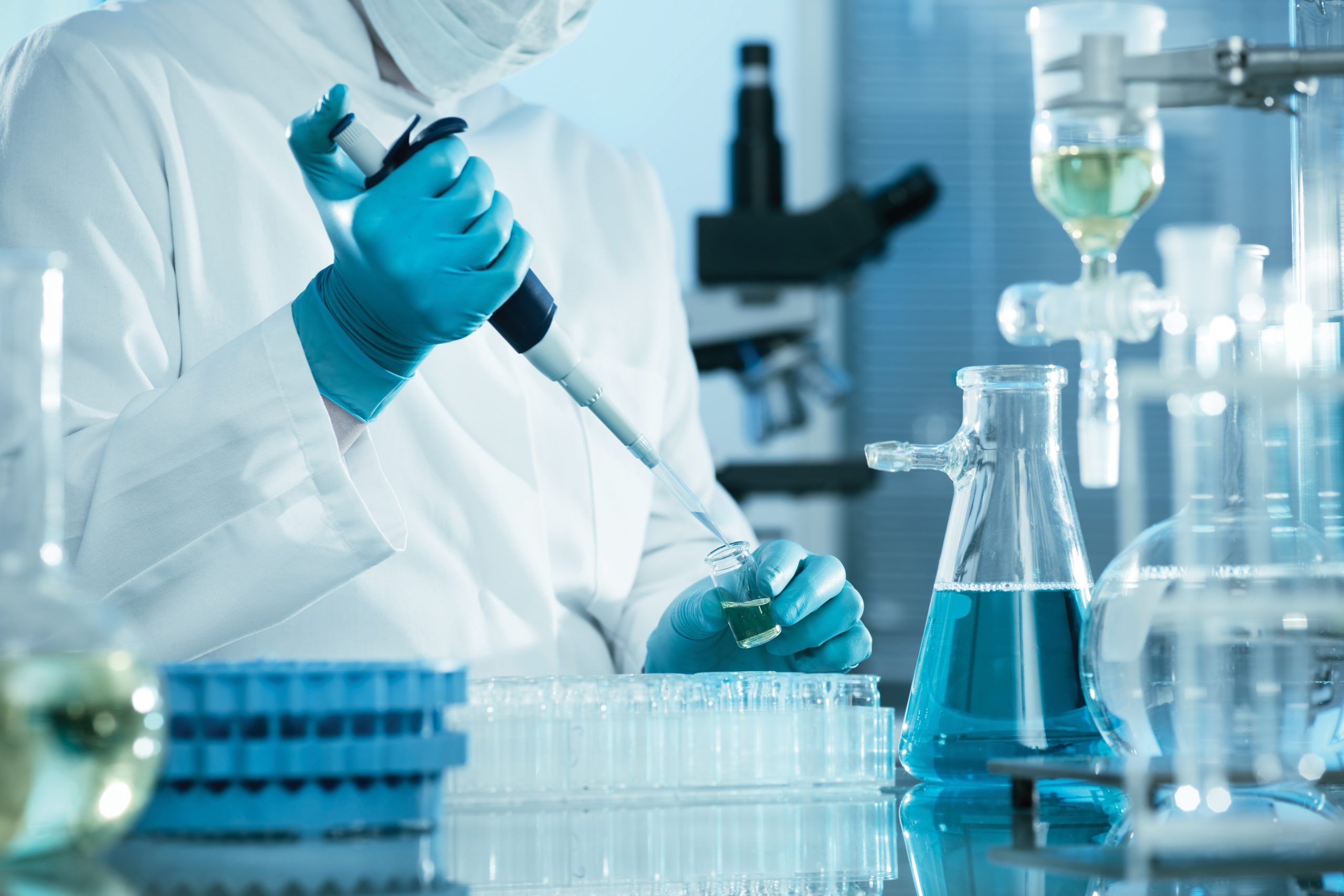 "There's no real reason to have to die of metastatic breast cancer," Tefft said.
Advances in treatments
Dr. Laura Downes, a radiation oncologist with Central Kentucky Cancer Care in Georgetown, explains that breast cancer develops along a path. When it is contained to cells within breast tissue, she said, treatment is curative. But its next step is to spread to lymph nodes in the armpits and neck, and then farther. The farther it spreads from the breast, the more treatment then becomes palliative, which is about patient comfort and doing whatever can be done to slow the spread.
It's so important to catch breast cancer early, when it can be cured versus simply slowed
down. It could be the difference between a woman living another 30 or 40 years after diagnosis versus another five or 10. Fortunately, recent advances in detection and treatment are helping.
Dr. Brian Dong, a medical oncologist with the UofL Health—Brown Cancer Center who specializes in breast cancer, points to genetic testing as an exciting new method of early detection. Some women have genetic mutations that predispose them to breast cancer, Dong said, and those signs of development usually become detectable by around age 42. Patients who have had two or more relatives who were diagnosed with breast cancer at an early age can benefit from testing for biomarkers.
Genetic testing involves specifically assessing BRCA1 and BRCA2 genes, which are those most commonly affected in hereditary breast cancer.
"Genetic testing has come a long way in the last five or 10 years," Dong said.
Treatment advances are helping save—or at least extend—lives as well. He points to an antibody drug called Enhertu that can more effectively deliver chemotherapy directly to tumor cells.
"This has changed the game a lot for our residents that are stage 4," he said.
Dong also noted that antibody-drug conjugates are becoming a more common and effective treatment for some breast cancer patients. In this treatment, a National Cancer Institute description states, the monoclonal antibody binds itself to specific proteins or receptors found on specific types of cancer cells. The drug then enters these cells and kills them without harming surrounding cells. This is much more highly targeted than traditional radiation or chemotherapy treatments.
"No doubt, the treatment in breast cancer continues to evolve at fairly quick pace," Dong said.
Downes points to a fascinating new treatment method called DIBH technology, which can deliver treatment that minimizes damage to the heart. This is especially helpful when cancer involves the left breast, Downes said, because the heart is slightly aligned to the left side of the chest cavity.
"What happens when you take a deep breath is that your heart falls away from the front of your chest into the back of your chest," she said.
"It provides us with some necessary space to treat it in between (deep breaths). Cardiac toxicity is something we can minimize. It is a big fear: 'This is near my heart; is it going to damage my heart?'"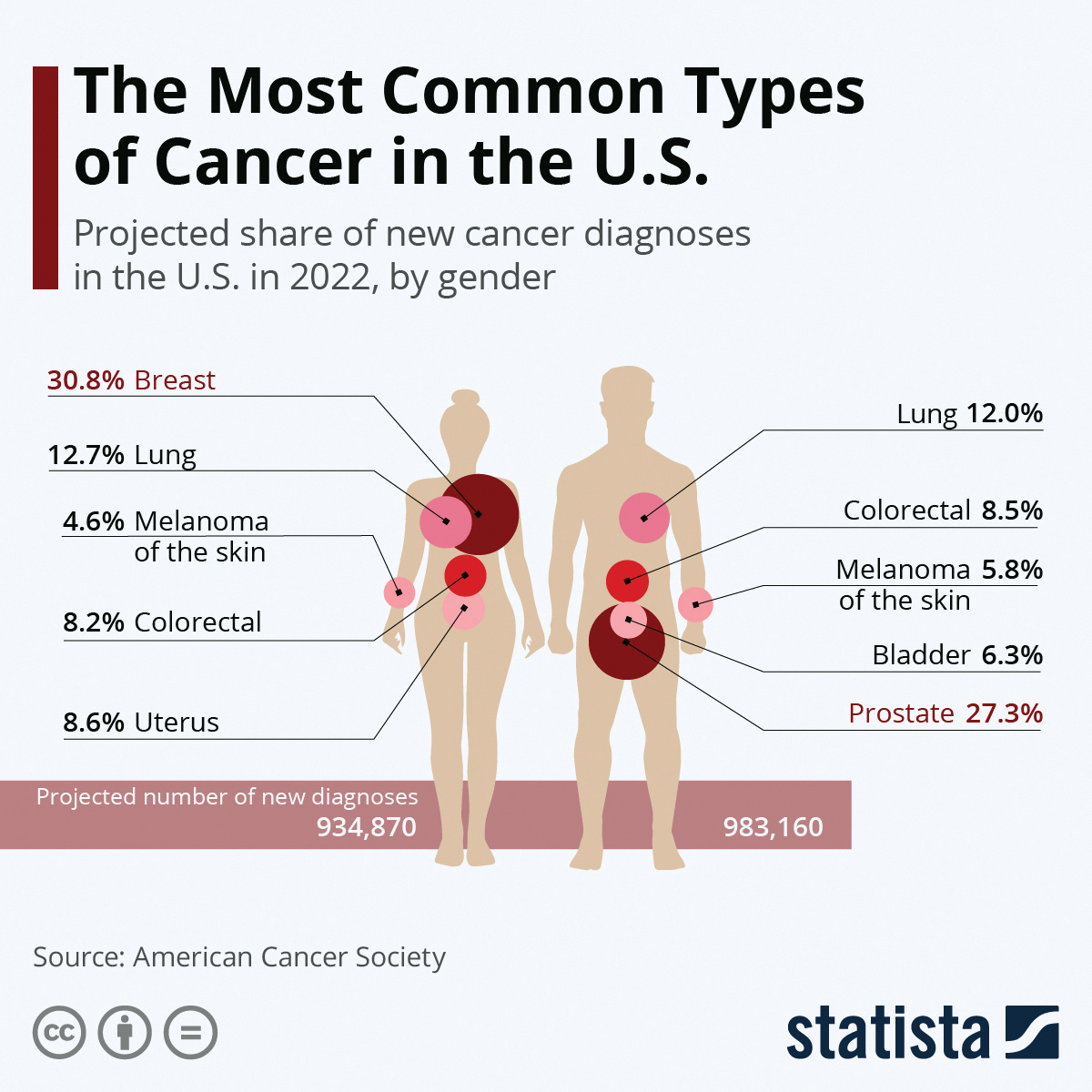 Downes practices at a newly-opened cancer center that also includes treatments such as hormonal targeting—essentially blocking estrogen to cancer cells to stop their growth and spread—and HER2 receptor-targeting using multiple treatments. About one in five breast cancers is positive for HER2 proteins, which promote the growth of cancer cells. Modern radiation methods also can target cancer cells while sparing the cells surrounding the cancerous cells.
"Radiation is a wonderful tool," Downes said. "It kills cancer cells and reduces the chance they will come back."
All these treatment methods are available at the Central Kentucky Cancer Care center, she said, and they are having the desired effect for patients dealing with breast cancer. Downes said the center has "all the bells and whistles, all the new technology" and patients have ranked their experience highly.
"It makes me feel good I can provide such a great resource," she said. "Not everyone is aware we're even here. "People should know what is available to them."
Research and better detection
Dr. Jennifer Smith, a radiologist at Lake Cumberland Regional Hospital, said that even traditional mammograms have advanced in recent years and these advanced options are now available in Kentucky. One that she endorses is a type of three-dimensional mammogram that she says is "like a mini-CT scan for your breast."
With this technology, she explained, the rate of detection is better and diagnosticians are able to pinpoint smaller, less-invasive cancer cells. The 3-D technology helps better identify cells that might be cancerous and disregards cells that definitely aren't but that might have raised questions in previous forms of testing. This offers peace of mind for patients and also reduces call-back frequency for further testing, she said.
This 3-D technology, tomosynthesis, uses low-dose x-rays to create images of the breast for diagnosis.
A study released in March and published in the medical journal Radiology featured data on more than 1 million women between the ages of 40 and 79 who received screenings with both 2-D and 3-D mammography over the course of seven years at several large U.S. healthcare facilities. The 3-D technology detected 5.3 breast cancers for every 1,000 subjects, compared to 4.5 per 1,000 screened with 2-D mammography, with a lower rate of false positives shown.
"3-D mammography is becoming available almost everywhere, even in rural areas, and that's a game changer," Smith said.
Why is that important? Because previously, a woman seeking treatment or even a routine mammogram might have to travel an hour or more to get to a center that offered the technology. Medical centers throughout the state are adapting such technologies, which promises to improve outcomes.
"You can get the highest level of therapy even at regional hospital," Smith said. "People used to have to travel distances to get the therapy they needed. Now, versus going two hours away, all those modalities are here at the regional hospitals. Even 10 years ago, you couldn't get the level of care you can get now at a regional hospital. That has a huge impact for Kentucky."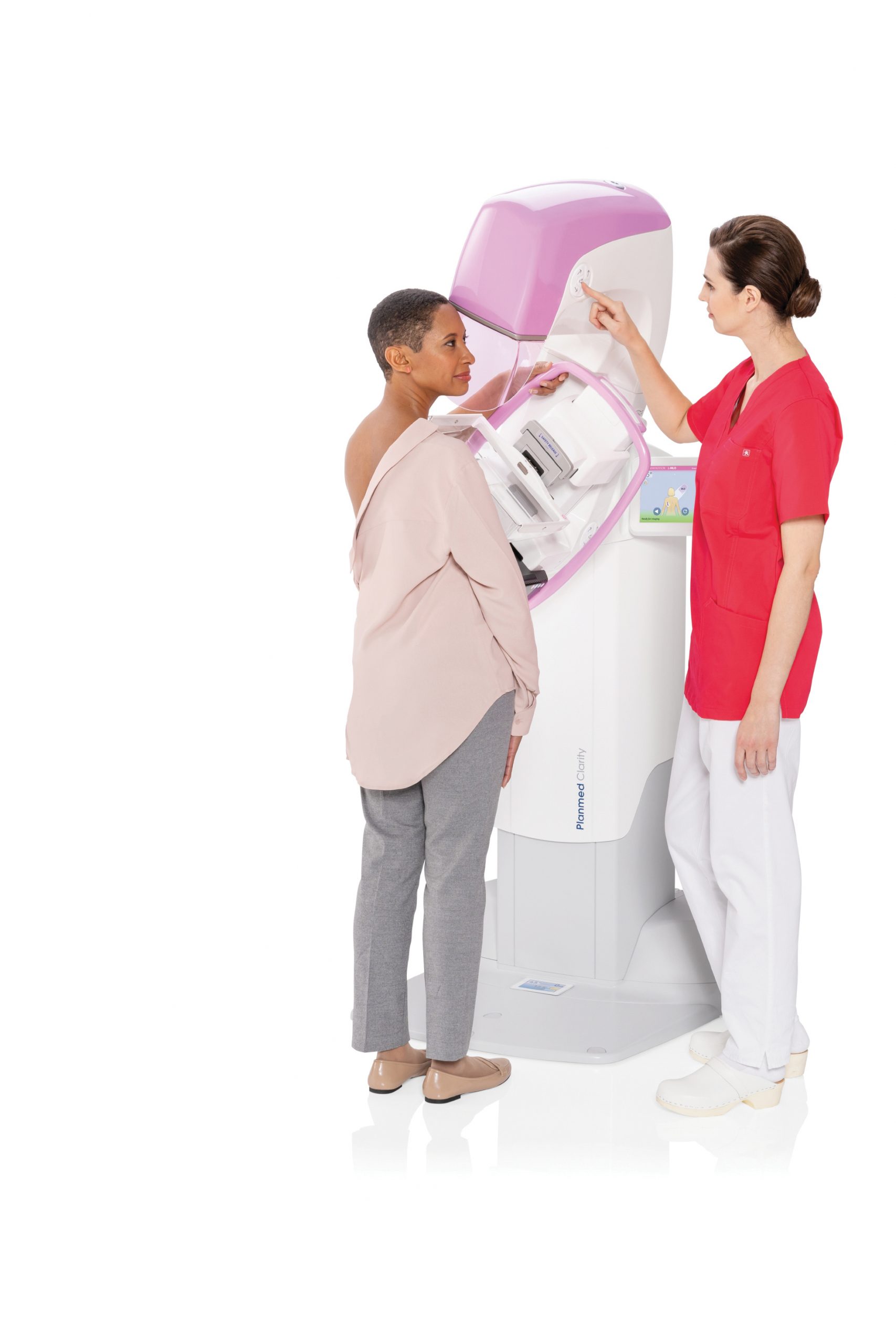 Another service, which isn't exactly either a treatment or a detection method, is what Smith referred to as patient "navigators." Because a patient diagnosed with breast cancer will usually work with multiple physicians from primary-care doctors to oncologists to radiologists, getting well can be a harrowing experience. A navigator, assigned by a treatment center or hospital, essentially guides the patient through the process as a kind of escort.
"I have no doubt that's going to improve patient experiences and their outcomes, because they have someone holding their hand from the beginning of the process to treatment," Smith said. "Breast cancer navigators are becoming very popular. They take away patients' fear and anxiety and make sure no balls get dropped."
These advancements are not to say there isn't room for further growth. For example, St. Claire Healthcare's Dr. Tefft said St. Claire is in the process of acquiring a 3-D mammography technology, evidence that the option isn't yet available in all parts of the state.
"Cancer is one of those areas where there is a lot of room for improvement here," she said. "There are a lot of people with genetic conditions that predispose them to cancer. The higher rate of smoking, as well, has an impact. It seems like there have been improvements in the time I've been in this state, but I think there is still some way to go."
That brings us back to the need for education and early detection and why making annual mammograms starting as early as age 40 remains so important—even with recent developments in treatment.
"Education is huge when it comes to breast cancer mortality," Smith said. "I think we've done a tremendous job with breast cancer education. I think that's a huge factor in preventing mortality."
Speaking to women across the state, she concluded, "We are here, we want to take care of you. We want to help. We want you to survive and be healthy. Make use of us. We want to save your life, we really do."