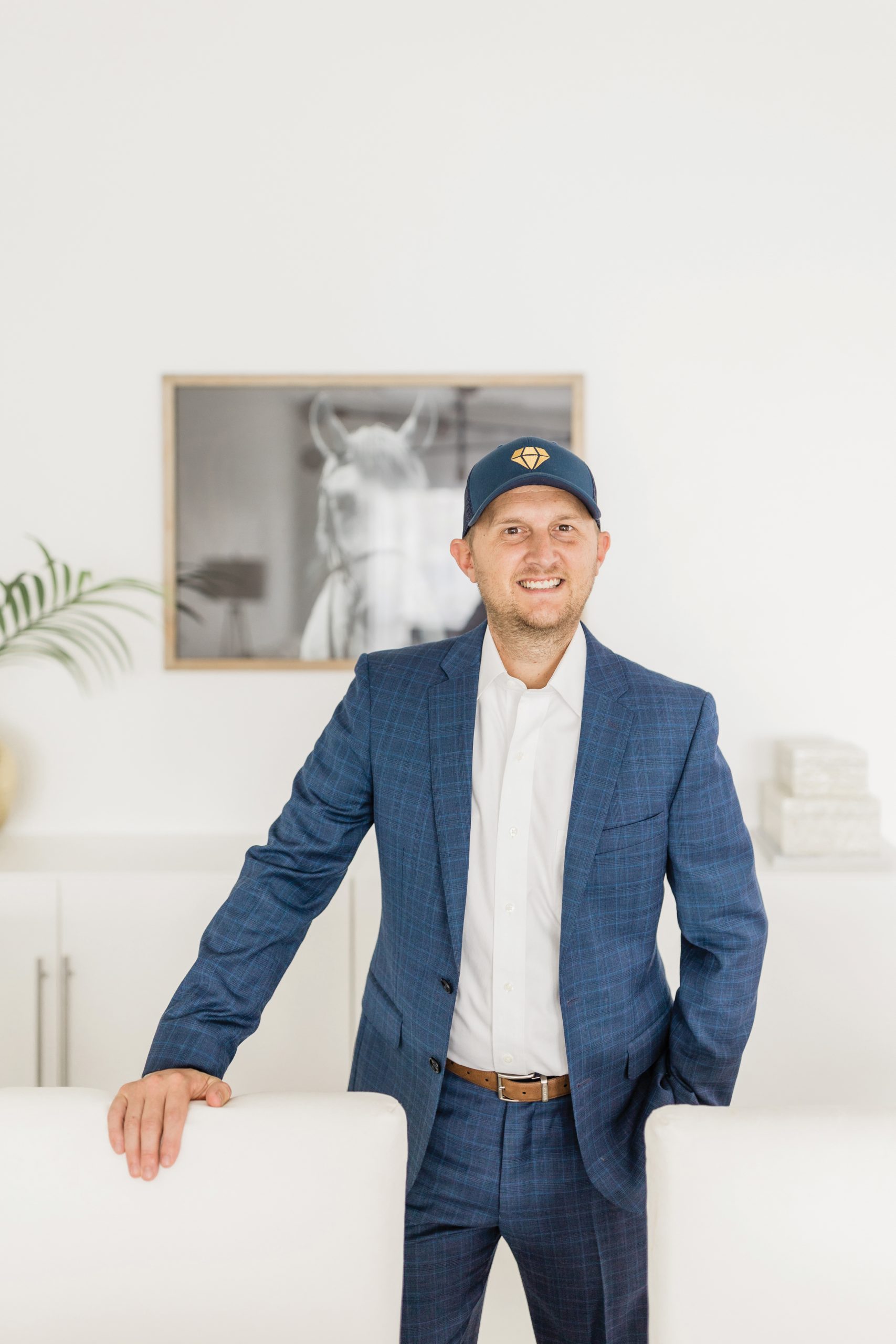 Faithful Platform is a custom jewelry company that launched in 2016. By purchasing directly from suppliers and avoiding the overhead costs associated with a physical location, the Lexington-based company is able to pass along significant savings to its customers. In fact, says founder and CEO Austin Willard, customers may find Faithful Platform prices to be up to 50% less than what they find elsewhere. Here, Willard talks about how his company got started and what he has learned along the way.
TLR: What services/products do you provide?  
AW: We help clients find and design custom engagement rings, wedding bands and other fine jewelry for the best prices in the market.
TLR: How did you get interested/started in your field?
AW: I'm a third-generation jewelry entrepreneur. I grew up in a family where my grandparents, aunts, uncles and cousins all owned jewelry stores! When we got together for holidays, that was what we spent most of our time talking about. I never in a million years thought I would one day be working in the same industry as them.
TLR: What were you doing before you started your company?  
AW: I was working for Campus Outreach, a global network of ministries working through local churches to reach and develop the next generation of Christ-centered leaders on the university campus.
TLR: What inspired you to start your business? 
AW: In 2016, I was working with college students and watched too many of my friends get taken advantage of by big-box retailers who mark up their products at insane rates. Because of my family history in the jewelry industry, I knew there was a much better way to offer the highest quality pieces at affordable prices. Success in the jewelry industry is built on trust and that is exactly what I set out to do.
Knowing the sleaziness of the industry, I became motivated to help people during such an exciting time in life. The strategy was simple: Educate the client and cut out all the brick-and-mortar costs associated with running a retail business. Then, take those savings and pass them on to the client. This approach gives our team the flexibility needed to help you build the perfect ring within an affordable budget.
 TLR: How did you put together funding to get Faithful Platform started? 
AW: I started with just $500 to buy business cards and build a website landing page. We have run this company with zero debt.
TLR: How many employees do you have? 
AW: Between our Lexington office and our West Coast team, we have a team of 10. We expect that number to increase over the next year as our business grows.
TLR: What has been the most effective way for you to market your product/service? 
AW: Our company had very humble beginnings, so it started out as me asking everyone I knew if I could help them with an engagement ring. Because I came from a ministry background, I really value relationships and knew they'd be key to helping me get this business off the ground. Word of mouth has been our biggest catalyst for growth and because of that, we formally launched an affiliate program to give back to the clients who refer their friends to us. We'd much rather invest our advertising money in young couples who are saving to buy a house or start a family, so the affiliate program enables us to do that while also growing our reach!
 
TLR: What has been your biggest challenge as a company and how did you overcome it? 
AW: Building trust initially with clients. It took me six months to sell my first ring and I practically had to beg my friend to buy a ring through us. Over time, I figured out different ways to facilitate word of mouth through our clients' experience, namely social media and Google reviews. We just hit one of our benchmark goals of 500 five-star Google reviews!
TLR: What advice would you give to others who are thinking of opening a business? 
AW: Know your WHY because without it, it will be incredibly difficult to push through the hardships that come along the way. The purpose of starting a business must go well beyond trying to make a bunch of money.  Our vision is to grow into a national brand that does more than just sell rings. We hope to develop resources and a community to help couples build and strengthen their marriage from the day it begins. Helping them make a wise and informed decision on an engagement ring is truly just the beginning for us!