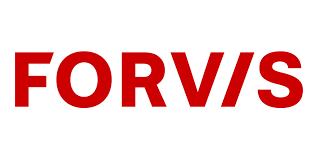 LOUISVILLE, Ky. — FORVIS, a top 10 national accounting and advisory firm, is pleased to announce the relocation of its Louisville office from 600 N. Hurstbourne Pkwy to the heart of downtown Louisville. The new office will take up the full 38th floor of the PNC Tower at 101 S. 5th Street.
The new space offers a more centralized and accessible location, which will allow the firm to better serve clients throughout the region. Additionally, the new office is closer in proximity to other professional services firms which will enable team members to build stronger relationships and create more opportunities for collaboration.
The new office is being designed to provide team members with more community and collaboration spaces and will feature functional workspaces with state-of-the-art technology. It will also have the ability to host in-person events and seminars in the new space.
FORVIS associates in the new downtown office will have benefits including:
Reimbursement of parking expenses
Enhanced building security features and staffing
Reimbursement toward membership fees at nearby fitness centers through Lifestyle Spending Accounts
"We are excited to play a role in all the developments being announced in the central business district," said David Tate, managing partner of FORVIS' Louisville office. "As we applied our forward vision to what downtown will look like in a few years, we knew we wanted to be part of that growth and momentum."
The move will take place in November 2023. Disruptions to services due to the move are not anticipated.
New Partners and Managing Director Announced
Additionally, FORVIS is pleased to announce the election of two new partners and one managing director in the Louisville market, effective June 1.
The three are among the first class of partners, principals, and managing directors elected by FORVIS, which was formed by the merger of equals of BKD and DHG effective June 1, 2022.
Newly promoted team members include:
Jennifer Williams, partner
Williams is the Louisville-Southern Indiana market leader for the firm's Nonprofit, Education, & Public Sector practices. She has more than 19 years of experience providing audit and assurance services to nonprofits, institutes of higher education, and healthcare organizations. She is a 2003 graduate of the University of Southern Indiana, Evansville, with a bachelor's degree in accounting.
Matt Smith, partner
Smith is a member of FORVIS' IT Risk & Compliance unit and leads IT assurance reviews for integrated financial statement audits and System and Organization Controls engagements. He is a 2002 graduate of Bellarmine University, Louisville, with a master's degree in business administration and a 2001 graduate of Bellarmine University with a bachelor's degree in accounting.
Tammy Carter, managing director
Carter has more than 30 years of experience providing education services to financial institutions. She is a graduate of Sullivan University with a bachelor's degree in legal studies.
"Just as our first anniversary as FORVIS is an important milestone on the way to even greater success, so, too, are these promotions a milestone for our leaders," said FORVIS CEO Tom Watson. "I know this group stands ready to make a further impact on the firm for years to come, and their best successes are ahead of them."
FORVIS LLP professional services firm provides assurance, tax and advisory services. It formed by the merger of BKD LLP and Dixon Hughes Goodman LLP (DHG), and ranks among the top 10 public accounting firms in the U.S. with 5,700 professionals serving clients in all 50 states as well as across the globe.