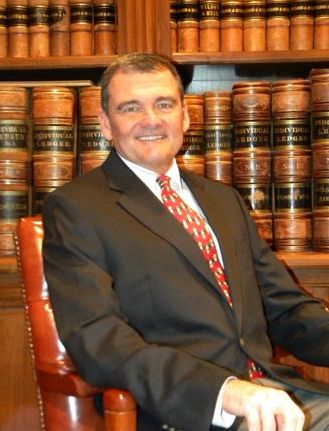 BARDSTOWN, Ky. — The Board of Directors of Wilson & Muir Bank & Trust Co. is pleased to announce that H. Michael "Mike" Sloane was elected as Chairman of its Board of Directors at its regular meeting on April 7, 2023.
Mr. Sloane has more than 50 years of experience in the banking industry, beginning his career with the Kentucky Department of Financial Institutions in 1971 before joining Wilson & Muir Bank & Trust in March 1977 as Vice President. He quickly became an integral part of the bank's growth and success during his tenure until he retired from the bank's day-to-day operations in 2005. At the time of his retirement, he was President of the Bank, having served in that role since 1984. Sloane has remained on the Board of Directors, providing wisdom, support, and guidance to the bank's management team.
"I have had the pleasure of being a team member of Wilson & Muir for nearly fifty years. During that time, I've been so impressed with the professionalism displayed daily by our dedicated employees. I am honored to serve on the Board of Directors along with the other members, of whom I have the utmost respect. Since 1865 when Wilson and Muir was founded, the customer has always come first, and as we go forward, our strategy will always be consumer-centric", stated Sloane.
Frank B. Wilson, current President & CEO of Wilson & Muir, stated, "Mike has been a mentor and friend during my entire tenure at WMB. Throughout his career, Mike has been the quintessential community banker; always on top of the latest and ever-changing regulatory landscape to ensure we have operated successfully. He is passionate about the success of his coworkers, clients and community. He has instilled that drive in all of us who have had the privilege of working with him". Sloane was appointed Chairman by the WMB Board after the passing of Robert E. (Bob) Sutherland earlier this year. Wilson added, "Mike was the logical and obvious choice to succeed Bob. We are confident he will smoothly transition into his new leadership role".
Wilson & Muir Bank & Trust Co. is a relationship and service-oriented community bank with 12 offices in Nelson, Hardin, Jefferson, Oldham and Grayson Counties in Kentucky.