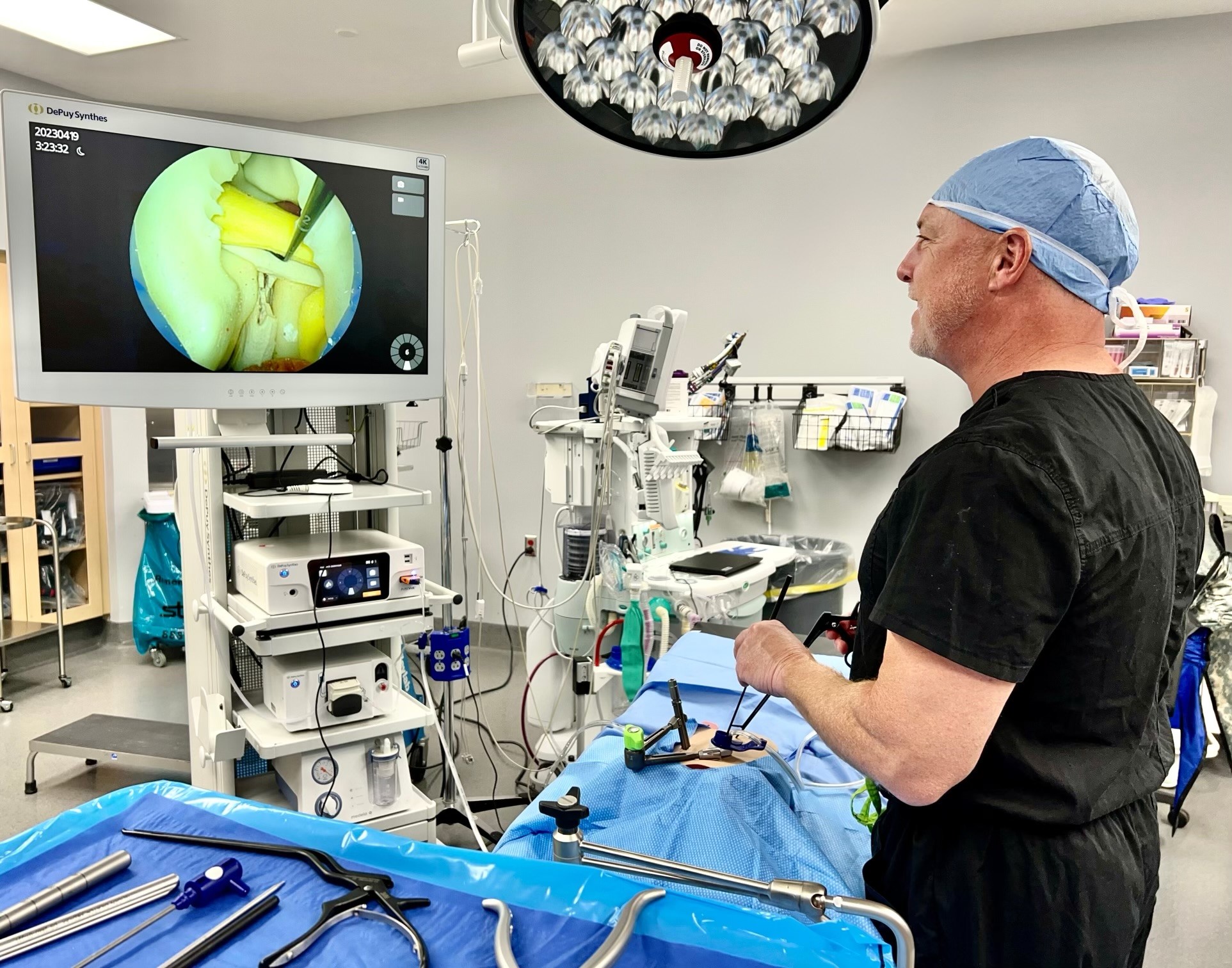 GEORGETOWN, Ky. — Georgetown Community Hospital (GCH) has acquired the TELIGEN system, a first-of-its-kind technology that helps orthopedic surgeons better visualize during minimally invasive spinal surgeries. Georgetown Community Hospital is the first community hospital in the country, and the 5th hospital of any kind in the US, to acquire the technology.
DePuy Synthes, The Orthopaedics Company of Johnson & Johnson, developed the TELIGEN System. The TELIGEN System was designed for use during minimally invasive spinal procedures (MIS) in the operating room.
"There are a lot of people who suffer from degenerative disease, persistent pain and spinal instability who don't respond well to non-surgical pain management," said Dr. Travis Hunt of Bluegrass Orthopaedics, one of the surgeons utilizing TELIGEN at GCH. "There are surgical approaches that can improve the quality of life for many of these patients, and you want those surgeries to be minimally invasive so they can heal more quickly and get back to their lives. This new technology improves my visualization of the spine during those minimally invasive procedures so that I can do my best work and the patient can have the best outcome."
"Getting this technology puts us ahead of the curve for spinal surgeries, not only in Kentucky but also nationally," said Cliff Wilson, CEO of GCH and Market President for Lifepoint Health in Central Kentucky. "We strive to bring the most advanced technology to this growing community to ensure access to high-quality care right here, close to home."
TELIGEN is not the first advanced technology to come to GCH. Previously, the hospital became one of the first Lifepoint hospitals in the nation to have two Da Vinci robotic systems, which offer benefits for gastrointestinal and bariatric patients, including reduced infection rates and faster recovery time.