LEXINGTON, Ky. — The Kentucky Horse Racing Commission's (KHRC) Sports Wagering Advisory Council released a Wagering Catalog, which includes a list of sports available for wagering in Kentucky.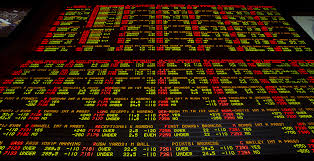 This initial catalog will be effective for the opening of retail sports wagering on Sept. 7.
"With the sports wagering catalog, bettors can start planning their bets," said Public Protection Cabinet Secretary and Sports Wagering Advisory Council member Ray Perry. "I want to again thank the team at the KHRC and the Sports Wagering Advisory Council for their dedication to wagering integrity and protecting bettors in Kentucky."
The Sports Wagering Advisory Council recommended an initial catalog of sporting events for wagering in Kentucky. The recommended catalog was approved by KHRC Executive Director Jamie Eads, subject to ratification by the full commission at their next scheduled meeting.
To be considered for the catalog, an event must be sanctioned by a governing body. Additional sporting events can be requested by a licensee for future approval. A sport's governing body can request that specific events be limited or excluded from wagering.
Highlights from the approved catalog include:
The National Football League (NFL);
Major League Baseball (MLB);
National Basketball Association (NBA);
Women's National Basketball Association (WNBA); and
NCAA baseball, softball, basketball, football and hockey.
See the Wagering Catalog for the complete list.
The types of wagers a licensee offers are defined in the sports wagering administrative regulations. They include:
Single game bets;
Teaser bets;
Parlays;
Over-under bets;
Money line bets;
Pools;
In-game wagering;
In-play bets;
Proposition bets and
Straight bets.
Additional wagering types can be considered for approval by the KHRC if requested by a licensee. A sport's governing body can request that wager types be limited or excluded for specific events.