Practice to become part of medical group May 1
OWENSBORO, Ky. (May 1, 2013) – Owensboro Health will acquire Ohio Valley Surgical Specialists, a long-standing provider of high quality surgical services. The physician practice will adopt the Owensboro Health name and be known as Owensboro Health Surgical Specialists, becoming part of the Owensboro Health Medical Group. The transaction will take place on May 1.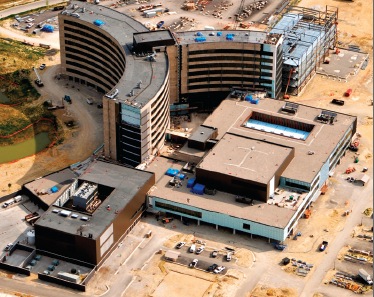 "Having this group of established and respected surgeons join Owensboro Health is a natural next step toward improving the health of the communities we serve," said Ed Heath, vice president of business development and community health. "Our desire is to work more closely with these physicians to expand our surgical service line and recruit additional surgeons to the practice."
"We eagerly anticipate our merger with Owensboro Health," said Dr. Christopher Glaser, managing partner for Ohio Valley Surgical Specialists.  "We view this as a great opportunity to further improve what we consider an excellent surgical service line.  This partnership will yield rewards for the entire eleven-county service area."
The surgeons will continue to see patients at their present office location and at Owensboro Health Regional Hospital, Owensboro Health Multicare Ohio County and Perry County Memorial Hospital, Tell City.   Surgical services provided include general, vascular, non-cardiac thoracic, colorectal, breast, trauma, and head and neck oncologic surgery.  Physicians in the group see pediatric and adult patients and perform endoscopy.
Physicians in the practice include Brad Cornell, MD, FACS; Tony Decker, MD, FACS; Christopher Glaser, MD, FACS; Roger Humphrey, MD, FACS; Alan Mullins, MD, FACS; Christopher Nebel, DO and Robert Schell, MD, FACS.  John Falcone, MD, will join the group in September.
For more information, visit OwensboroHealth.org.