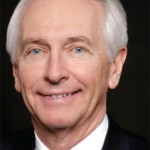 FRANKFORT, Ky. (Sept. 27, 2013) — Gov. Steve Beshear wrote an op-ed in today's New York Times in support of the Affordable Care Act. The headline is "My State Needs Obamacare. Now."
In it, he explains why Kentucky has moved more quickly than most others to implement the new healthcare law.
"The state ranks among the worst, if not the worst, in almost every major health category, including smoking, cancer deaths, preventable hospitalizations, premature death, heart disease and diabetes," Beshear wrote. "We're making progress, but incremental improvements are not enough. We need big solutions with the potential for transformational change. The Affordable Care Act is one of those solutions."
Click here to read the full op-ed.
Beshear also sent a more Kentucky-focused op-ed this week to news agencies statewide. It appears below:
Obamacare will change, improve Kentucky's future

Assuming obstructionists in Washington get out of the way, Tuesday marks a sea change that will dramatically alter Kentucky's future.
That's the day Kentuckians can begin enrolling in a new health care system that – for the first time ever – will make affordable health care coverage available to every single citizen of the commonwealth.
Some 640,000 people – almost one in six Kentuckians – are uninsured, a reality that jeopardizes their health and financial security, as well as the state's competitive strengths.
Come Tuesday, we address that reality.
About half of Kentucky's uninsured will soon qualify for Medicaid, while the others will be able to access quality insurance – the vast majority of them at a deep discount – through Kentucky's Health Benefit Exchange. In fact, the discounts will completely eliminate monthly premiums for some individuals.
The exchange – officially called "kynect: Kentucky's Healthcare Connection" – is an on-line insurance marketplace where Kentuckians can compare state-approved policies offered by private companies and then enroll in one of those policies.
In fact, some people who already have insurance might find a better deal via kynect as well.
To access kynect, visit the web site www.kynect.ky.gov, or call toll-free, 1-855-4kynect (459-6328) to reach a customer care representative who can walk you through the process.
But don't dawdle.
Kentuckians absolutely must go through kynect in order to receive the discounts, or subsidies, for their new insurance plans. Those who sign up by Dec. 15 will activate their health insurance effective Jan. 1. Enrollment will remain open through March 31, 2014.
Kynect is Kentucky's tool to implement the federal Affordable Care Act (ACA), the health insurance reform approved by Congress and upheld by the U.S. Supreme Court.
Now, there's been a lot of fear-mongering about costs of health insurance after the ACA, but the reality in Kentucky is that with the kynect discounts, health insurance will be more affordable than ever to Kentuckians who need it most.
And it's quality insurance.
Every health insurance plan offered through kynect must cover a uniform list of medical needs – called "essential health benefits" – that include things like maternity and newborn care … mental health care … substance-abuse treatment … prescription drugs … and pediatric services, including oral and vision care.
In addition, the ACA requires insurance companies to cover pre-existing conditions, it bars them from arbitrarily dropping coverage if you get sick, it prohibits companies from charging women more than men, it lets young adults be covered on their parents' plans until age 26 and it ends lifetime and yearly dollar limits on coverage of essential benefits.
Such coverage will have dramatic impact in Kentucky, a state whose collective health has long been horrendous. In fact, Kentucky ranks among the worst, if not the worst, in almost every major health category, from smoking to cancer deaths, preventable hospitalizations, premature death, cardiovascular and cardiac heart disease and diabetes.
Offering insurance and better health outcomes to the 640,000 uninsured Kentuckians will improve those rankings.
These people are our friends and neighbors. Our former classmates and hunting buddies.  The farmer on the tractor … the substitute teacher grading papers … the seasonal construction laborer … the nurse's aide … the new graduate at a new high-tech startup … the grocery clerk.
Lack of health coverage puts their health and financial security at risk.
They roll the dice and pray they don't get sick. They choose between food and medicine. They ignore checkups that would catch serious conditions early. They put off doctor's appointments, hoping a condition turns out to be nothing. And they live knowing that bankruptcy is just one bad diagnosis away.
Furthermore, their children go long periods without checkups that focus on immunizations, preventive care and vision and hearing tests. If they have diabetes, asthma or infected gums, their conditions remain untreated and unchecked.
For Kentucky as a whole, the negative impact is similar but larger – jacked-up costs, decreased worker productivity, lower quality of life, depressed school attendance and a poor image.
The Affordable Care Act is a historic opportunity to address this reality, and Kentucky is leading the nation in seizing that opportunity.
Those playing political games in Washington need to put aside their partisan fight and get out of the way so our people and our state can get the help we need.