Program develops mobile apps and websites for companies
HIGHLAND HEIGHTS, Ky. (Oct. 2, 2014) — The American Association of State Colleges and Universities today announced that Northern Kentucky University has been honored for regional and economic development.
NKU was one of seven member institutions to receive awards for excellence and innovation.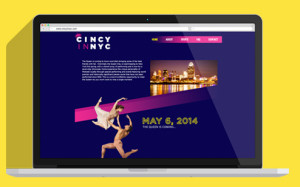 The NKU Center for Applied Informatics Virtual Co-op Program (CAI) was honored for its success in adapting the traditional co-op education model, offering paid internships to students, into an initiative that provides almost all services virtually. The program now serves more than 120 students per year, and students develop mobile apps, websites, and similar products for more than 200 companies and non-profits, as well as providing services to 50 start-ups.
Criteria for the winning entries in the awards competition required evidence of top-level administrative support, connection with an institution's mission and strategic agenda, evidence the initiative contributed to significant institutional improvements or programming, and evidence the initiative was grounded in research and incorporated best practices.
Selection panels for each award weighed entries that fit both general criteria and specific additional criteria for each category of achievement.
Awards will be presented Oct. 19 at the opening session of AASCU's Annual Meeting in Washington, D.C.
Other winners are:
Regional and Economic Development Awards. University of Massachusetts Boston
Leadership Development and Diversity Award. California State University, Fresno
International Education Awards. Kennesaw State University; St. Cloud University
Student Success and College Completion Awards. Governors State University (Ill.); California State University, Long Beach.
Christa McAuliffe Excellence in Teacher Education Award. California State University, Fresno; Hunter College, City University of New York.