Event is Nov. 14-15
LOUISVILLE, Ky. (Oct. 6, 2014) — Young professionals from the Ohio Valley Region are invited to share best practices and tips for leadership development at the inaugural YP Unite Summit from Nov. 14-15 in Louisville.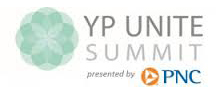 "We're excited to be working with groups similar to ours in the region to provide next generation leaders with an opportunity to connect, build relationships and share best practices," said Ann Marie Kelly, executive director of the Young Professionals Association of Louisville. "The YP Unite Summit will leave participants with tangible plans for success from some of the region's most influential political, business and civic leaders."
Tickets are $40 for both days or $30 for Saturday only.