Location, affordability cited as main reasons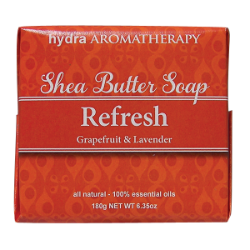 LEXINGTON, Ky. (Oct. 7, 2014) — Lexington Mayor Jim Gray announced today that hydra, a manufacturer of aromatherapy and bath products to more than 2,000 retailers around the world, has moved its headquarters from San Francisco to Lexington. The move will create 10 new jobs, with plans for further growth.
"Lexington's affordable business costs have created a real advantage for our company and will allow us to reinvest the dollars we save into our business and focus on growth," said William Kyle, hydra partner and general manager.
With approximately 60-percent of its customer base now averaging two-day shipping from Lexington, rather than four days from the West Coast, hydra has become much more efficient in its new Bluegrass home, Kylr said.