FLORENCE, Ky. (Oct. 13, 2014) — The art of selling will be presented in five classes during Sales Week by the Workforce Solutions Division of Gateway Community and Technical College. Sales Week will take place daily from 8 a.m. to 4:30 p.m. Nov. 10-14 at The Bank of Kentucky Classroom and Training Center on Gateway's Boone Campus.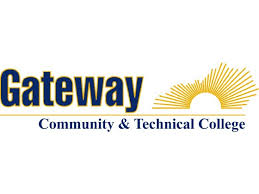 Sales Week will explore product and market strategies, distribution and customer relationship management strategies. The five-day course is designed to enable participants to maximize their sales potential and retain their customer base.
Day 1 focuses on product and market strategies; Day 2 examines market distribution and promotion; Day 3 covers pricing strategies; Day 4 explores customer conversion, penetration, retention and measurement, evaluation and control; and Day 5 emphasizes presentation skills.
The cost is $1,200 per person and includes lunch each day. For information or to register, contact [email protected], 859-442-1170, or [email protected], 859-442-1130. The registration deadline is Oct. 14. The Boone Campus is located at 500 Technology Way, Florence, Ky.