Enrollment runs through Feb. 15, 2015
FRANKFORT, Ky. (Nov. 18, 2014) — Open enrollment through kynect, the state's health benefit exchange, opened this weekend with strong numbers.
Enrollment through the website is open through Feb. 15, 2015.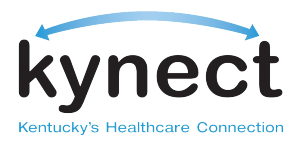 "Kentucky is the hands-down national leader in helping people access affordable health care," said Gov. Steve Beshear. "We encourage everyone—those who bought health plans on the exchange last year and those who may not have—to go shop again to ensure you find the best plan for your family."
Letters to the approximately 80,000 individuals who purchased qualified health plans during kynect's first open enrollment period are also being mailed this week, detailing new premium and subsidy amounts. Individuals will be automatically enrolled in the same plans as last year, but officials encourage all Kentuckians to comparison shop to ensure they pick the best plan at the best price for themselves or their families.
Statistics for kynect through 4 p.m. on Monday:
32,235 unique visitors to the kynect website viewing 730,318 pages.
19,839 individuals have conducted preliminary screenings.
5,243 calls have been handled by the kynect contact center.
1,579 new accounts have been created.
4,322 applications have been submitted.
1,367 people have downloaded the new kynect app.
1,183 individuals have newly enrolled or renewed their enrollment in a qualified health plan.
735  individuals have enrolled in Medicaid.
287 individuals have enrolled in dental plans.
1,197 individuals have visited the new kynect store at Fayette Mall in Lexington; 173 have completed applications for new coverage.
Among improvements to kynect this year are:
enhancements at

kynect.ky.gov

to make seeing your costs and options and enrolling even easier.
a kynect mobile app for Android and Apple devices that can give you a preliminary estimate and guide Kentuckians to help or enrollment events in their area.
additional call center staff and capacity.
a full-service enrollment retail storefront at the Fayette Mall in Lexington.
Visit https://kynect.ky.gov or call 1-855-4kynect (459-6328) to learn more about affordable health care options for Kentuckians.