Dec. 15 deadline approaching for new coverage to begin Jan. 1 
FRANKFORT, Ky. (Dec. 9, 2014) – Nearly 18,000 Kentuckians have applied for affordable health coverage through kynect, the state's health benefit exchange, since open enrollment began last month.  People interested in finding a plan should sign up or choose a new plan by Dec. 15 in order for coverage to begin Jan. 1.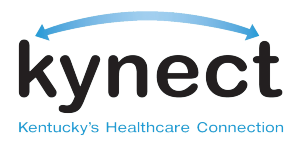 Open enrollment continues through Feb. 15, 2015. Those who need health insurance are encouraged to log on or contact an insurance agent or kynector to see their options for quality, affordable health coverage in 2015.
"Now is the time to go take a look at the plans that are available for you and your family this year, if you haven't already done so," said Gov. Steve Beshear.  "While you'll have until February 15 to sign up, you must sign up by Dec. 15 if you want coverage to take effect at the start of the new year."
The following statistics are current as of 3 p.m. on Monday, Dec. 8:                    
194,541 unique visitors viewing more than 6.3 million pages;
116,001 individuals have conducted preliminary screenings;
157,038 calls have been handled by the kynect contact center;
11,374 new accounts have been created;
3,081 people have downloaded the new kynect app;
17,966 new applications for coverage have been submitted;
10,017 have enrolled in Medicaid coverage;
15,140 individuals newly enrolled or renewed their enrollment in a qualified health plan;
2,597 individuals have enrolled in dental plans; and
3,379 visitors to the kynect store at Fayette Mall in Lexington have completed 1,549 applications for new coverage.
Letters to the approximately 80,000 individuals who purchased qualified health plans during kynect's first open enrollment period were recently mailed, detailing new premium and subsidy amounts. Individuals will be automatically enrolled in the same plans as last year, but officials encourage all Kentuckians to comparison shop to ensure they pick the best plan at the best price for themselves or their families.
Kentucky was hailed as a national leader last year when more than 521,000 Kentuckians enrolled in health care coverage through kynect.  Three out of every four enrollees reported that they had no health insurance prior to signing up through kynect.  A Gallup poll this summer reported that thanks to kynect, Kentucky had the second-highest reduction of uninsured people in the country, falling from 20.4 percent in 2013 to 11.9 percent midway through 2014.
Among improvements to kynect this year are:
enhancements at kynect.ky.gov to make seeing your osts and options and enrolling even easier;
a kynect mobile app for Android and Apple devices that can give you a preliminary estimate and guide Kentuckians to help or enrollment events in their area;
additional call center staff and capacity; and
a full-service enrollment retail storefront at the Fayette Mall in Lexington.
"We made tremendous headway last year, but we still have thousands of Kentuckians who need insurance for themselves and for their families," said Carrie Banahan, executive director of kynect. "Not only do we encourage first-time insurance buyers to check out kynect online, by phone or in-person with an insurance agent or kynector, we are also strongly encouraging those who enrolled last year to check out the plans available for 2015. You could get a bigger subsidy, a lower monthly cost, or more network options if you shop again."
Visit kynect.ky.gov to learn more about affordable health care options for Kentuckians.