Will retain 54 jobs
FRANKFORT, Ky. (Jan. 8, 2015) — Gov. Steve Beshear today announced that Estron Chemical Inc. plans to construct a new global process design and manufacturing support center in Marshall County.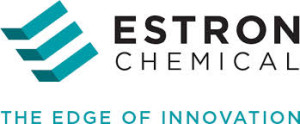 Estron, a manufacturer of specialty polymers and resins for the paint, coatings, adhesives and cosmetics industries, is expected to retain up to 54 jobs and invest $4.9 million into the project. The woman-owned company has been in Calvert City since 1981.
The company plans to construct the new 10,000-s.f. plant—double the size of its current facility—on North Main Street. The facility will accommodate equipment needed to support Estron's process design and manufacturing functions, as well as provide additional laboratory space. It is expected to be operational next summer.
Estron's current facility is 70 years old with limited space and obsolete infrastructure. The reinvestment is needed to increase efficiency and support quality control for the company's manufacturing equipment.
To encourage the investment in Marshall County, the Kentucky Economic Development Finance Authority preliminarily approved the company for tax incentives up to $800,000 through the Kentucky Reinvestment Act. The performance-based incentive provides tax credits to an existing Kentucky company engaged in manufacturing and related functions that will be investing in eligible equipment and related costs of at least $2.5 million.