Program encourages healthy eating and locally grown foods
FRANKFORT, Ky. (Jan. 8, 2015) — First Lady Jane Beshear today, in coordination with the Governor's Office of Agricultural Policy (GOAP), announced the availability of applications for the second round of the Commonwealth Garden Initiative.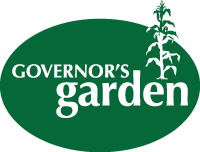 GOAP is seeking applicants who would like to begin the process of having their own garden to encourage healthy eating and locally grown foods within their own community.
"After a successful first round in 2014, I am excited to continue the Commonwealth Garden Initiative, which will encourage communities to cultivate and maintain their own gardens," Beshear said. "By expanding the Governor's Garden Program to include this initiative, it has allowed us to continue the conversation about fresh produce, locally grown foods, healthy eating and active outdoor living."
Eligible applicants may include schools, organizations, associations, parks and others who would like to participate in this unique partnership opportunity. If selected, designees will receive seeds, transplants and one year of gardening consultation from GOAP on topics such as seasonal planting, cultivation, pest management and more.
The Commonwealth Garden designation is part of the Governor's Garden Initiative, which was launched by the First Lady in 2009 to encourage schools and other community organizations to cultivate and maintain their own gardens in an effort educate Kentuckians about the health and economic benefits of community gardening and utilizing locally grown foods.
Currently, there are six Governor's Gardens across Kentucky that will continue to serve as an educational tool for students and communities. They are located at Locust Trace AgriScience Farm in Lexington, Capitol Education Center in Frankfort, the Center for Courageous Kids in Scottsville, the Kentucky Exposition Center in Louisville, the FFA Leadership Training Center in Hardinsburg and Morehead State University.
Deadline for submission is Feb. 15.