Will create 16 jobs in Northern Kentucky 
FRANKFORT, Ky. (Jan. 12, 2015) — Gov. Steve Beshear today celebrated the opening of Avure Technologies Inc. in Erlanger.
Avure, which develops high-pressure processing (HPP) systems for the removal of foodborne pathogens in packaged foods, is expected to create 16 jobs and invest $3 million into the project.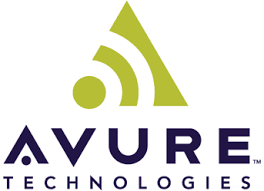 Avure's facility on Airport Exchange Boulevard will serve as the company's global headquarters and will be the site of a world-class HPP food research lab and customer service center. The company chose to relocate its food lab and headquarters to Erlanger to be closer to its equipment manufacturing location in Ohio.
"Northern Kentucky is a great location and a very business-friendly environment," said Jeff Williams, CEO of Avure. "This site will enable us to work efficiently with our food manufacturers to develop products that satisfy consumer demand for more natural foods without artificial additives."
Avure was the first to create commercially viable HPP systems for removal of foodborne pathogens to substantially extend the shelf life of packaged foods without chemical additives or preservatives. The company has been a global expert in applying high-pressure technology for more than 50 years and has installed systems on every continent except Antarctica.
To encourage the investment and job growth in northern Kentucky, the Kentucky Economic Development Finance Authority (KEDFA) preliminarily approved the company for tax incentives up to $300,000 through the Kentucky Business Investment program. The performance-based incentive allows a company to keep a portion of its investment over the term of the agreement through corporate income tax credits and wage assessments by meeting job and investment targets.