Began working at Baptist Healthcare in 1976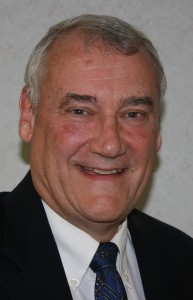 LEXINGTON, Ky. (Jan. 19, 2015) — John Franke has been named vice president of finance for Baptist Health's East Region. Franke, who served as director of finance for Baptist Health Lexington for 25 years, will now direct the overall financial affairs of Baptist Health Lexington, Baptist Health Richmond and Baptist Health Corbin as well as joint venture entities in his new role.
Franke began his Baptist Healthcare System career in 1976 as a medical technologist in the Central Baptist Hospital laboratory. After receiving his accounting degree at the University of Kentucky in 1981 he transferred to the hospital's Finance department as a staff accountant and was promoted to director of finance in 1989.
At Baptist Health Lexington, Franke prepared hospital budgets, completed Medicare and Medicaid cost reports and coordinated hospital audits. He also oversaw financial operations of Baptist Physicians Lexington until its consolidation into Baptist Health Medical Group.
During his tenure at Baptist Health Lexington, Franke was involved in cost accounting initiatives across the system to identify more efficient processes and advantageous pricing with vendors. He helped to establish the hospital's Decision Support department in 1992. He implemented four general ledger system conversions as well three payroll system conversions and ushered in the hospital's first automated time and attendance system.