CINCINNATI, Oh. — The Hopple Street Viaduct bridge that crosses over I-75 north of downtown collapsed during a demolition accident overnight. A construction worker was killed in the accident, and a tractor-trailer driver, while injured, was spared when the bridge collapsed in front of the truck he was driving. Police are quoted as saying that, had the driver been at the location a few seconds earlier, his fate would likely have been very different.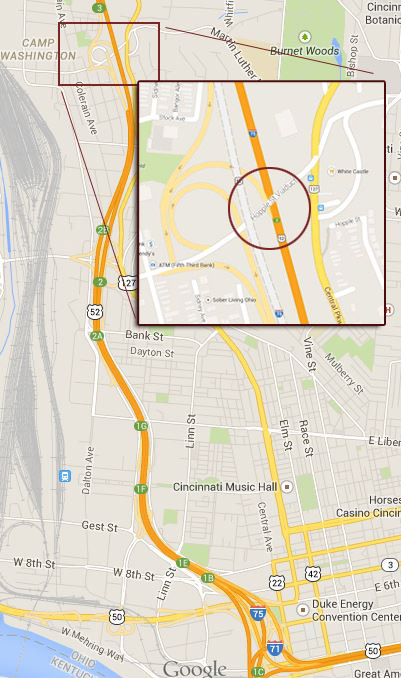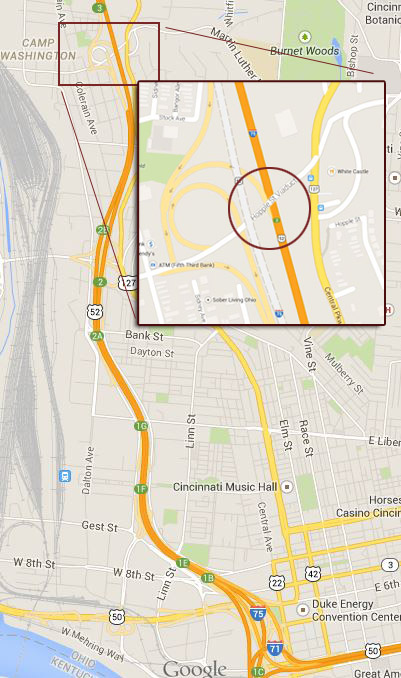 The bridge is approximately two miles north of downtown and is part of the old Hopple Street Viaduct. The overpass was undergoing demolition when the accident occurred. The Cincinnati Fire Department said the collapse onto southbound interstate 75 happened at about 10:30 p.m. Monday.
The city and the Ohio Department of Transportation are investigating the cause and working to finish clearing the several hundred tons of concrete from the roadway. I-75's southbound lanes will be closed for at least another 36 hours as the accident is investigated and debris is cleared.
"The big-rig driver is very lucky; in a matter of seconds his fate would have probably been different," Police Chief Jeff Blackwell said. The driver was taken to the University of Cincinnati Medical Center with minor injuries.
Fire officials said the tractor-trailer struck the collapsed section just after the bridge hit the ground. They also said the construction worker was killed in the collapse. His name was not immediately released.
Blackwell said the city will work with the Department of Transportation to figure out what happened.