Scheduled for Feb. 18
FRANKFORT, Ky. (Jan. 22, 2015) — The Kentucky Association of Manufacturers (KAM) is hosting the KY FAME Workforce Conference from 9 a.m. to 4 p.m. on Feb. 18 at the Capital Plaza Hotel in Frankfort.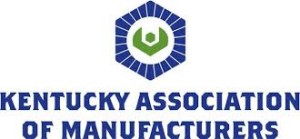 The conference is designed to explain the Kentucky Federation of Advanced Manufacturing Education (KY FAME) model and how it provides real-time solutions to developing tomorrow's workforce. The target audience includes decision makers from the Education, Workforce Development and Labor Cabinets, educators, legislators and manufacturers.
Registration is $150 for KAM members, $200 for non-members.
All registrants are invited to attend a legislative reception following the conference from 5:30-7:30 p.m. in the ballroom of the Capital Plaza Hotel.
For more information contact Lisa Thomas, [email protected], Mary Breeding, [email protected], or Molly Sutherland, [email protected], or call KAM at (502) 352-2485.