Free event is March 21
LOUISVILLE, Ky. (Jan. 28, 2015) — The AMDA Foundation, University of Louisville, the City of Louisville and the Louisville Convention & Visitors Bureau are hosting a town hall meeting on long-term care. The event, "AMDA Foundation Town Hall: Learning About Quality Long-Term Care for You & Your Loved Ones," will be held from 12:30-2 p.m. on March 21, at the Kentucky International Convention Center.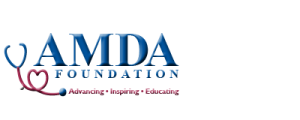 Admission is free but RSVPs are required at http://bit.ly/AMDATownHall.
A panel of long-term care experts who not only treat patients in long-term care, but have made tough decisions related to long-term care and their families will give brief presentations on their experiences in the roles of both professionals and family members.
"The key to providing quality long-term care is not solely educated and experienced medical professionals," said AMDA Foundation president Paul Katz, M.D. "It's open communication and engagement between those professionals and proactive patients and families. We invite residents of Louisville and the surrounding area to the town hall not only to learn, but to begin the conversations vital to providing our loved ones with the highest quality of care."
This event is being held in conjunction with AMDA – The Society for Post-Acute and Long-Term Care Medicine's Annual Conference 2015. The AMDA Foundation is an independent, not-for-profit organization whose mission is