Will create 11 new jobs
JEFFERSONVILLE, IND. (Jan. 28, 2015) — Chemtrusion Inc. and Mytex Polymers US Corp. plan to expand their facility in the Port of Indiana, investing more than $7.5 million into the project and creating 11 new jobs.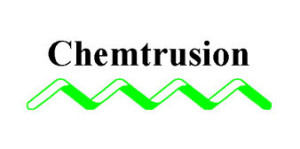 Mytex compounds high-performance engineered polyolefin materials and Chemtrusion provides compounding services to the plastics industry and conducts operations for Mytex.
Officials representing the project will appear before the Jeffersonville Redevelopment Commission tonight to discuss the parties' eligibility for local tax incentives on a combined $1.4 million in qualifying real property investment and an estimated $5.9 million in qualifying personal property investment. This process will determine the companies' eligibility to request local tax incentives at the Jeffersonville City Council meeting to be held on Feb. 2.
The project would include the removal and relocation of existing equipment, acquisition and installation of new equipment, expansion of rail storage facilities, and expansion of warehouse capacity. This expansion project would increase production capacity by roughly 25 percent, as well as update technologies intended to improve competitiveness.
The Indiana Economic Development Corporation has also offered the companies up to $80,000 in Economic Development for a Growing Economy ("EDGE") conditional tax credits. This incentive is performance-based, meaning until Hoosiers are hired, the company is not eligible to claim the incentive.
Related news:
NIBCO to add 40 positions in Southern Indiana
Shoe Sensation expands operations in Southern Indiana
Kellco Precision Machine & Tool relocating from Louisville to Southern Indiana