State had 600 homeless veterans in 2014
FRANKFORT Ky. (Jan. 29, 2015) — Lt. Gov. Crit Luallen today joined federal and state housing and veterans officials to announce a partnership aimed at sheltering  Kentucky's homeless veterans.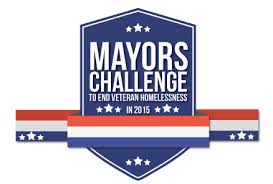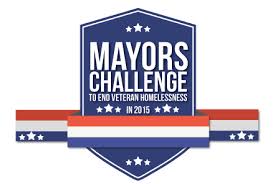 The "Challenge to End Veteran Homelessness" involves collaboration between the U. S. Department of Housing and Urban Development (HUD) and the Kentucky Housing Corporation (KHC) to issue a larger number of permanent housing vouchers for homeless veterans in Kentucky.
Additionally, the U. S. Department of Veterans Affairs (VA) and the Kentucky Department of Veterans Affairs (KDVA) have teamed up to dedicate financial and human resources to end veteran homelessness.
"This is an admirable and ambitious goal and one the Governor and I wholeheartedly support," Luallen said. "I applaud the hard work and dedication of all our partners to launch this worthy project for the men and women who served our country."
In 2014 there were 600 homeless veterans in Kentucky, according to HUD. The number of homeless veterans has steadily decreased from 2008 when there was a reported 1,046 homeless veterans in the state.
Through this partnership, federal and state agencies hope to continue to decrease that number by ensuring every military veteran has a safe and affordable place to live.
"This is exactly the kind of significant financial assistance our homeless veterans need to get back on their feet," said Heather French Henry, commissioner of the Kentucky Department of Veterans Affairs. "Making housing affordable is a huge step toward ensuring no Kentucky veteran stays or becomes homeless."
The Kentucky Department of Veterans Affairs will continue to operate its Homeless Veterans Program, which it has overseen the last 10 years. Additionally, through the Kentucky Veterans Program Trust Fund, one-time cash assistance is provided for utility bills and rent payments to assist veterans avoid eviction or foreclosure.
"Many men and women who dedicated their lives and sacrificed to protect our country, come home to find they no longer have the ability to meet their most basic needs, such as an affordable place to live," said Kathryn Peters, executive director of KHC. "We must ensure our American veterans' struggle to protect our way of life does not leave them unprotected once they have returned home."
The agency will continue to work directly with homeless veterans and those at risk of homelessness to obtain their full benefits, including compensation and pension that significantly increase their income and allow them to find affordable housing. KDVA also works closely with shelters and programs for homeless veterans throughout the state. Find more information at veterans.ky.gov/homeless.
As part of the Veterans Emerging Through Transition (VETT) Program, the Kentucky Housing Corporation will designate a preference for 100 Housing Choice Vouchers (HCV) for qualified homeless veterans in 87 counties.
This special assistance will help qualified veterans pay for housing and ultimately reduce the number of homeless veterans in Kentucky. Through KHC, local service providers will coordinate the completion of certification checklists to be used as referral tools to qualify homeless veterans for the housing assistance. Find more information at www.kyhousing.org.
To assist with this partnership, more than 170 local officials throughout Kentucky have joined the "Mayors' Challenge to End Veteran Homelessness," an effort to solidify partnerships and gain commitments from America's mayors and other public officials to end veteran homelessness in their cities in 2015.
Related news:
Louisville unveils plan to house homeless veterans this year
Fifth Third Bank offers free job search training for veterans
Fifth Third Bank offers free job search training for veterans
Where Opportunity Knox to help 10,000 transitioning veterans and military spouses find jobs