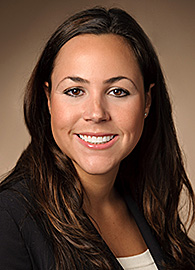 Lexington attorney Camille Yancey named to board
LEXINGTON, Ky. (March 2, 2105) — The Kentucky Association of Children's Advocacy Centers (KACAC) recently elected Stites & Harbison, PLLC attorney Camille Yancey to its board of directors. Yancey will serve a two-year term.
Based in Lexington, Yancey is a member of the Environmental, Natural Resources and Energy Service Group. Her practice focuses on environmental counseling in business, regulatory and legislative matters.
Her experience includes energy efficiency and renewable energy issues, environmental aspects of real estate transactions, site remediation and compliance with federal and state environmental regulations. Yancey also defends clients in environmental enforcement actions and citizen suits.