Tours are on March 13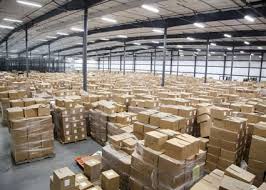 FRANKFORT, Ky. (March 3, 2015) – The Archives and Records Management Division of the Kentucky Department for Libraries and Archives (KDLA) will conduct free tours of the new State Records Center in Frankfort on March 13.
Construction of the new State Records Center began in March 2013. Staff began transferring over 190,000 cubic feet of records from two separate rental facilities into the new building in April 2014, and completed the move in October. Records from 71 state government agencies and 91 counties in the judicial system are currently stored in the Records Center.
The one-hour tours are at 10 a.m. and 2 p.m. and are open to the public.
The State Records Center is located at 1425 Leestown Rd. in Frankfort. For planning purposes, please contact Jim Cundy at 502-564-1703 or [email protected] to select a tour time and confirm attendance.