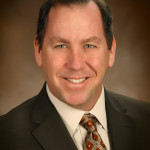 LOUISVILLE, Ky. – March 5, 2015 — Where Opportunity Knox, a regional initiative to connect 10,000 transitioning veterans and/or military spouses to jobs and the Greater Louisville Region by 2017, announced today  Robert "Bobby" Tovmassian has been hired as a regional veteran connector to provide veterans and their families with personalized assistance during their transition to civilian life.
Tovmassian is a retired Army First Sergeant, Special Operations Combat Medic and Civil Affairs expert. During multiple deployments to Iraq and Afghanistan, Tovmassian led hundreds of soldiers, oversaw medical operations that saved countless lives, and also served as a liaison between the Army and local and national leaders in both countries.
Tovmassian was instrumental in helping Iraq's ministry of public health establish a cardiac surgical hospital in Bagdad, the only one of its kind in Iraq today.
"While Bobby's accomplishments in the medical field are remarkable, it is his civil affairs experience that was key in selecting him to be our next regional veteran connector," said Beth Avey, Where Opportunity Knox executive director. "Those same skills he used to connect people from multiple countries with varying interests – elected leaders, military leaders, religious leaders, medical experts, civic and business leaders and local citizens – will be put to use as he helps connect employers seeking talent and veterans seeking opportunities.
As a newly trained regional veteran connector ("RVC"), Tovmassian will work one-on-one with veterans and their families, providing them with concierge-type services to help them connect to career opportunities, build a professional network in the region and just as importantly, find a community in the Greater Louisville Region that suits their particular needs.
RVCs, typically retired military themselves who once faced the same transition process, identify and connect veterans to regional resources that can respond to their specific needs including information on local school systems and other educational opportunities, healthcare information and amenities, etc. In addition, RVCs work with employers to identify talent and workforce needs and gain commitment to veteran hiring. RVCs also help these organizations understand how to translate military jobs skills to the civilian sector.
Where Opportunity Knox, which launched in September 2014, is a unique regional initiative to connect transitioning veterans and military spouses to jobs and the Greater Louisville region. While numerous employers throughout the country have made the commitment to hire veterans, there is no geographic region that has taken on this challenge. With approximately 130,000 soldiers exiting the Army annually through Fort Knox's Transition Assistance Program (TAP), Greater Louisville's 26-county region has a unique economic development opportunity to tap into this highly skilled veteran talent like nowhere else in the nation. Proximity to Fort Knox makes the Greater Louisville region uniquely suited to become a veteran talent magnet to meet the workforce needs of regional employers, while leveraging this proximity as a distinct competitive advantage for business retention, expansion and attraction.
This initiative is not a job placement service but instead is about developing a pipeline of transitioning veterans who are looking for a post-military place to live and work – a place that values veterans, offers a high-level quality of life and has a diverse and robust economy with available jobs and careers. Through a network of RVCs and a host of knowledgeable volunteers, Where Opportunity Knox is making the connections veterans need to find the right civilian job and the right civilian community. Where Opportunity Knox also provides an online resource for transitioning families to get information about the overall quality of life in the Greater Louisville Region including jobs, schools and more.
Where Opportunity Knox is currently funded by the Duke Energy Foundation, the Gheens Foundation, the James Graham Brown Foundation and the Ogle Foundation. Kentucky Indiana Exchange (KIX), managed by three regional chambers of commerce including Greater Louisville Inc., the Hardin County Chamber of Commerce and One Southern Indiana, designed and implemented this initiative. For more information about Where Opportunity Knox and to learn more about hiring opportunities for veterans, visit www.whereopportunityknox.com.