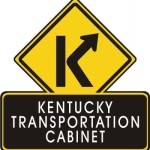 FRANKFORT, Ky. (March 5, 2015) – Kentucky Transportation Cabinet crews across the state have labored all night and morning to keep main roads passable in the face of a fierce winter storm that brought rain, then sleet and a prodigious snowfall.
Governor Steve Beshear declared a state of emergency – the second in less than a month – that authorized deployment of National Guard troops and other state resources. The Governor also urged people to stay off roadways unless absolutely necessary so road crews can salt and plow interstates and major highways.
"Two significant winter storms nearly back-to-back are rare in Kentucky, and pose a challenge for our emergency management teams, road crews and local emergency responders," Gov. Beshear said.
For highway crews, more daunting than the elements has been a rash of jackknifed trucks and other stranded vehicles that blocked snow plows and other responders, especially on Interstate 65, north and south of Elizabethtown, which was pounded with 21 inches of snow.
Other significant blockages occurred through the night on I-64 in Bath County and I-24 throughout western Kentucky.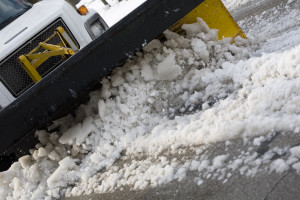 Kentucky Transportation Secretary Mike Hancock directed personnel of the cabinet to use all resources at their disposal to try to turn the tide of weather and traffic blockages on roads. "It is critically important that our crews, tow operators and other responders have a way to get stranded vehicles off the roadways. Only then can the plows do their job," Secretary Hancock said.
Compounding the emergency conditions on I-65 were blockages on other routes that ordinarily would have been established as detours – among the roads, U.S. 31W, Bluegrass Parkway and KY 313 in Hardin County. U.S. 31W, known regionally as Dixie Highway, was particularly problematic because of trucks unable to navigate the incline known as Muldraugh Hill.
Making matters even worse, KYTC personnel from the Elizabethtown Highway District reported that some truckers and other motorists were refusing to allow tow operators to hitch up their vehicles due to the cost of a tow. "Our information is that Kentucky State Police officers stand ready to compel drivers to cooperate with tow operators," Secretary Hancock said.