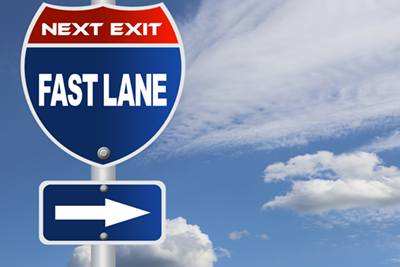 ■ BOWLING GREEN
■ A 20th anniversary celebration, the opening of a new motorsports park and the international media attention resulting from a sinkhole that swallowed eight prized Corvettes resulted in a banner year for the National Corvette Museum in terms of attendance for 2014. The museum saw 251,258 visitors in 2014, well exceeding its previous record of 200,900 in 1999, the year of the museum's fifth anniversary.
■ Bluegrass Supply Chain Services has invested more than $5 million to consolidate its three Bowling Green locations into one centralized corporate office and warehouse. The new facility provides an additional 160,000-s.f. of space, which will allow the company to serve several new customers. Founded in Bowling Green in 2002, Bluegrass Supply Chain Services offers warehousing, quality support, light assembly and transportation management services to automotive and food industry customers over a four-state region, with approximately 60 percent of its business serving customers outside the state. The company currently has 24 full-time workers and plans to add 55 employees as a result of the expansion.
CALVERT CITY
■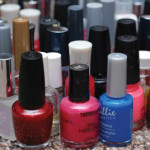 Estron Chemical Inc., a company that supplies products for the paint, coatings, adhesive and cosmetics industries, is investing nearly $5 million to build a new global process design and manufacturing support center in Calvert City, where it has been producing specialty polymers and resins since 1981. The new 10,000-s.f. plant – double the size of the company's current facility – will accommodate equipment needed to support the company's functions while also providing additional lab space.
DANVILLE
■ The Danville campus of Bluegrass Community and Technical College (BCTC) will add an advanced manufacturing technician program beginning this fall. The AMT program originated through collaboration between Toyota Motor Manufacturing and BCTC in 2010 to meet Toyota's anticipated need for industrial maintenance employees with multidisciplinary technical skills and knowledge. In 2014, the Georgetown-based program expanded to include more than a dozen additional sponsoring companies in central Kentucky.
EDGEWOOD
■

St. Elizabeth Healthcare and St. Elizabeth Physicians are building a 75,000-s.f. medical office facility in Dearborn County, Ind., that will serve as a multi-specialty center as well as an expanded primary care office for St. Elizabeth Physicians' Hidden Valley doctors. The new building is expected to be open by early 2016.
ELIZABETHTOWN
■ A new company, Atlas Development Group, has been launched to provide engineering consulting, technology development and OEM manufactured products to the firearms and ammunition industry. The company's consulting services include a full range of product development expertise including design vetting, mechanical design and engineering, industrial design, materials and coating engineering, product testing and manufacturing implementation. The founders, a group of five former Remington Arms engineering professionals, plan to have 20 to 30 employees within 18 months.
FLORENCE
■ Gateway Community and Technical College is adding an associate degree program in supply chain management this year as a result of input from the newly formed Northern Kentucky Logistics Consortium. The consortium was formed last year by Gateway and a group of 22 industry leaders to develop a career pathway to guide and prepare workers for supply chain careers. The consortium developed the pathway by analyzing skill gaps, employment pipeline needs, and educational
HEBRON
■ The Cincinnati/Northern Kentucky International Airport (CVG) has partnered with the American Heart Association and Medpace to create walking routes throughout the airport that allow both passengers and airport employees to burn some calories while waiting for their flights or taking a work break. Walking routes are marked in baggage claim, Concourse A, Concourse B and the tunnel connecting passengers from security to the concourses and include water-bottle filling stations along the walking routes. Passengers can find information about the walking routes at the CVG information booths and online at cvgairport.com.
■ Branson AirExpress will begin flying out of the Cincinnati/Northern Kentucky International Airport (CVG) beginning May 7. The discount carrier will offer nonstop flights between CVG and Branson, Mo., with connections to New Orleans and Cancun, Mexico. The flights will be operated by Orange Air, utilizing MD-83 aircraft. The flight service will be offered three days a week, departing CVG on Mondays, Thursdays and Saturdays and returning on Wednesdays, Fridays and Sundays.
HIGHLAND HEIGHTS
■ Northern Kentucky University and the NKU Chase College of Law have added a new "3+3 Accelerated Law Program." The program will allow high-performing students to earn bachelor's and juris doctor degrees in six years rather than the traditional seven.
LEXINGTON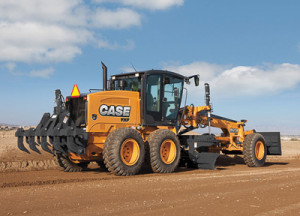 ■ Wilson Equipment Co. has purchased the assets of Louisville-based Bale Equipment Solutions, an acquisition that expands the Lexington-based company's footprint into Louisville, Elizabethtown and southern Indiana. Wilson is now the authorized full-line dealer of Case Construction Equipment and is operating out of the former Bale Equipment locations in Louisville and Elizabethtown. Financial details of the transaction were not disclosed.
■ Kentucky-American Water Co. has received authorization from the Kentucky Public Service Commission to replace its 90-year-old filtration facility in Lexington, saying a new facility is the most cost-effective way to address the old building's structural and operational problems. The estimated cost of the new facility is $15.6 million, according to Kentucky-American. The utility can seek rate recovery of the facility's costs in a future rate case. Kentucky-American serves about 126,000 retail and nine wholesale customers in central Kentucky, with most of the retail customers in Lexington.
■ Cypress Residential Group has joined the Better Homes and Gardens Real Estate franchise network and will now operate as Better Homes and Gardens Real Estate Cypress. The firm remains under the leadership of principal broker Nick Ratliff and co-owners Kim Soper, David Graves and Brian Lubeck, and will serve Lexington, Georgetown, Paris, Nicholasville, Versailles, Richmond, Winchester, Frankfort, Mount Sterling and Danville.

■ Lexington-based Lexmark International Inc. has acquired Claron Technology Inc. for $37 million. The Toronto-based company is a leading provider of medical image viewing, distribution, sharing and collaboration software technology, and will become part of Lexmark's Perceptive Software division.
■ Keeneland has announced that its April Two-Year-Olds in Training sale has been put on hiatus for 2015. "The 'boutique sale' model has become increasingly difficult to construct," Keeneland President and CEO Bill Thomason said. "The April sale lacks a critical mass of horses, a key factor which makes our September Yearling, November Breeding Stock and January Horses of All Ages sales so successful. We will suspend the April sale this year and continue to review its viability in years to come." The April sale has been held since 1993.
■ Thompson Street Capital Partners, a private equity firm based in St. Louis, and Tom Wimsett, founder and managing partner of Wimsett & Co., a Louisville payments consulting firm, have partnered with management to acquire Lexington-based EchoSat Communications. EchoSat is a developer and provider of technology solutions for the transmission, translation and security of vital payment data. The company operates a high-speed secure payment gateway (SPG) network with a particular focus on the petroleum and convenience store end markets. Terms of the transaction were not disclosed.
LOUISVILLE
■ American Airlines is discontinuing its three weekday nonstop flights between Louisville and New York's LaGuardia Airport, effective March 29. American launched the service last spring, but the route only averaged about 40 passengers per day, which was less than the airline had originally anticipated. Delta plans to add a fourth weekday flight between Louisville and LaGuardia to compensate for the dropped flights, beginning April 7.
■ Kellco Precision Machine & Tool is planning to move from its Louisville location to a new 15,000-s.f. facility in southern Indiana. The new facility in Floyd County will be 50 percent larger than the company's existing building and the company plans to add 15 employees to the existing 11-member staff to support an anticipated 30 percent to 50 percent increase in orders over the next three years.
■ A new bourbon certification program has been launched to educate Louisville's hospitality staff and promote the state's distinguished bourbon culture. After completing one of the Stave & Thief Society's quarterly workshops to become a "certified bourbon steward," workers will be able to "explain the city's rich bourbon history, discuss Kentucky brands and guide customers to the ideal choice for their palate."
■ Beam Suntory has announced plans to open a new visitors experience later this year in Louisville's Fourth Street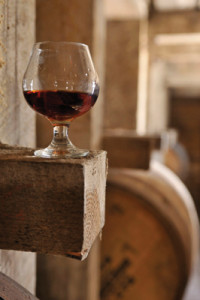 entertainment district, on street level below the company's Louisville offices. The Jim Beam Urban Stillhouse will include a small working distillery, a bottling line, a tasting experience and a variety of branded merchandise for sale.
■ Louisville-based Kindred Healthcare Inc. has completed its previously announced acquisition of Centerre Healthcare Corp. for a purchase price of $195 million in cash. Centerre currently operates 11 inpatient rehabilitation hospitals with 612 beds in partnership with some of the nation's leading acute-care hospital systems through joint ventures. Centerre has two additional hospitals with a total of 90 beds under construction and scheduled to open in 2015, and a pipeline of additional potential hospitals in various stages of development.
■ The Kentucky Transportation Department has announced that Louisville's new downtown bridge will open in January 2016, at least three months ahead of schedule. At that time, both directions of I-65 traffic will be moved to the new bridge and the Kennedy Bridge will be closed to allow for extensive repairs that will extend the life of that bridge.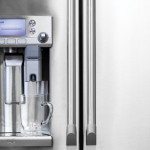 ■ General Electric has introduced a new refrigerator that will include a Keurig K-cup brewing system for making coffee. The new line – which represents an industry first – will be produced at the company's Louisville plant. The refrigerator will have a suggested retail price of $3,300 and will be available in the third quarter of 2015.
MURRAY
■ Murray-based Paschall Truck Line is adding a new 4,000-s.f. facility in West Memphis, Ark., that will house operations offices and a drivers' service area that features a break area, showers, laundry facility, game room and TV room. The company currently operates a truck maintenance facility in West Memphis, in addition to its truck maintenance facility in Murray. In addition to its Murray headquarters, the employee-owned company has eight satellite terminals, located in Indiana, Tennessee and Texas.
STANFORD
■ Due to steady growth over the past several years and plans to create new products, Lincoln Manufacturing (LML), a metal stamping manufacturer that produces parts for the automotive industry, is expanding its operations in Stanford. The company currently employs a staff of more than 100 and plans to add 20 new jobs in order to start a third shift at the plant. LML, which began as a joint venture with Japan-based Toshin Co. in 1995, is a supplier to some of the world's largest manufacturers. In 2002, Lincoln separated from its Japanese parent company and is now solely owned by Sugimura.
STATE
■ A state-level accountability report shows that Kentucky's colleges and universities exceeded targets for total degree and credentials conferred, graduate degrees and degrees and credentials for STEM+H (science, technology, engineering, math and health) during the 2012-13 academic year. The campuses also exceeded goals in the number of transfers from the Kentucky Community and Technical Colleges to four-year campuses and for the percent of total credits earned online. In total, the state made progress or met goals on 14 metrics, held steady on three and lost ground on nine.
■ Kentucky has moved closer to meeting its legislative goal of having at least one National Board Certified Teacher (NBCT) in every public school with the National Board for Professional Teaching Standards' announcement that 200 Kentucky teachers have achieved the prestigious certification. Kentucky ranked sixth in the number of teachers in 2014 earning national board certification, which demonstrates that teachers have attained the knowledge and skills necessary to prepare students for 21st-century success.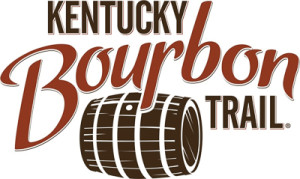 ■ Visitors fascinated with Kentucky bourbon continue to pour into the state, boosting bourbon-related tourism records to all-time highs. The historic Kentucky Bourbon Trail tour, which showcases nine of the state's legendary distilleries, set a new milestone with 627,032 visits in 2014. That shatters 2013's record of 571,701 for a 10 percent increase. In the last five years, bourbon-related tourism growth has averaged 62 percent.
■ Kentucky and its flagship university have been selected to help establish a $259 million federal initiative to help develop better composite materials and technologies for use within the automotive, wind turbine, and compressed gas storage industries. Joining Kentucky and UK as founding partners of the Institute for Advanced Composites Manufacturing Innovation are the University of Tennessee, Oak Ridge National Laboratory, National Renewable Energy Laboratory, Purdue University, Michigan State University, University of Dayton Research Institute and their respective states. UK's research will focus on producing low-cost, high-strength carbon fibers for lightweight composite structures for improved vehicle energy efficiency.
INDIANA
■ OMR Automotive, an Italy-based tier 1 supplier for the Fiat Group, plans to locate its North American headquarters in Speedway, Ind., bringing 60 new jobs to the area. The company is investing $10 million to build a 43,000-s.f. facility and has already purchased another 2.5 acres nearby for future expansion. The new facility will house the company's machining and assembling of automotive components for engines, transmissions and chassis and is expected to be operational by the end of the year.
■ Sirmax, an Italian company that produces plastic compounds and resins, is investing more than $25 million to build a 14,000-s.f. facility in Anderson, Ind., on a site previously owned by General Motors. Founded in 1964, Sirmax produces and supplies plastic compounds and resins used in the automotive, home appliance, electrical and furniture industries and is the second largest independent polypropylene compounder in Europe. The new facility will bring 50 new jobs to Anderson.
OHIO

■ The Cincinnati-based law firm of Dinsmore & Shohl LLP has merged with Huddleston Bolen LLP, one of the oldest law firms in West Virginia. The merger adds 40 attorneys and a staff of 56 to Dinsmore, making it the fourth-largest law firm in West Virginia with more than 75 attorneys practicing in five offices. With the merger, Dinsmore now has 575 attorneys and locations in 18 cities throughout Colorado, Illinois, Kentucky, Ohio, Pennsylvania, Washington D.C. and West Virginia.
■ Columbus, Ohio-based coal company Oxford Resource Partners has been acquired by Westmoreland Coal Co. for $30 million in cash. Oxford is one of central Ohio's 20 largest public companies but has struggled financially in recent years. Colorado-based Westmoreland is one of the country's oldest independent coal companies, with operations dating back to 1854. The new company will operate as Westmoreland Resource Partners.
TENNESSEE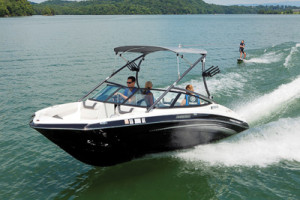 ■ Yamaha Jet Boat Manufacturing USA Inc. is expanding its operations in east Tennessee, adding more than 36,000 s.f. of production and office space at its production facility in Vonore, near Tellico Lake. Yamaha, the largest manufacturer of 19-foot to 24-foot sport boats in the United States, is investing more than $17.7 million in the project, which will create 150 new jobs. The plant currently has a staff of approximately 370 employees. The company plans to have the new location operational by late 2015, with production slated to begin in mid- to late 2016.
■ Nashville is one of four Southeast cities that will be getting Google's ultra- high-speed Internet service. Google Fiber, which provides speeds of 1 gigabit per second, will also be moving into Atlanta, Charlotte and Raleigh-Durham. The service was originally launched in Kansas City nearly five years ago and has since expanded to Provo, Utah, and Austin. No official timeline has been announced for the newest expansions.
WEST VIRGINIA
■ Diamond Electric, a Japan-based company that supplies ignition coils to Ford, Chrysler, Toyota and Subaru, is relocating its North American headquarters from Michigan to Eleanor, W. Va., home to the company's largest production facility. Diamond currently employs approximately 335 workers in West Virginia; the headquarters relocation will add 10 to 15 positions in Eleanor. In addition to the U.S. and Japan, Diamond has operations in five other countries across the globe.