Ordered to pay $8,290 in restitution
FRANKFORT, Ky. (March 10, 2015) — A Madisonville resident entered a guilty plea in Hopkins District Court on a charge of defrauding the Kentucky Medicaid Program, Attorney General Jack Conway announced.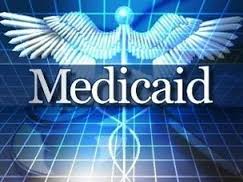 Hailey Smith received a 12-month sentence, which will be diverted for a period of two years as long as she meets the terms of the plea agreement. Smith was also ordered to pay $8,290 in restitution to the Kentucky Department of Medicaid Services. As part of the guilty plea, Smith is prohibited from working in any Kentucky Consumer Directed Option (CDO) program.
Smith provided community living support, respite care, and attendant care services to several Medicaid recipients through the CDO program. By pleading guilty, Smith admits to submitting false time sheets between May of 2011 and April of 2012 for services she did not perform, resulting in a loss of $8,290 to the Medicaid program.
This case was investigated by the Medicaid Fraud and Abuse Control Unit of the Kentucky Attorney General's Office and the Cabinet for Health and Family Services' Office of the Inspector General.