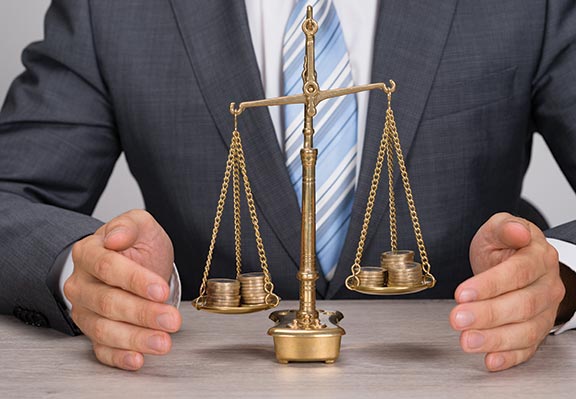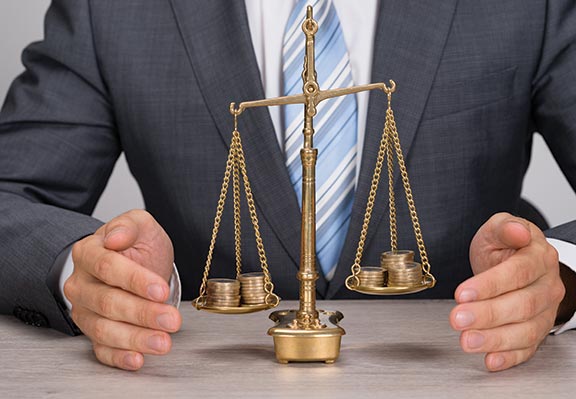 Kentucky law firms are starting to get excited about economic prospects in this coming year, but know they have to be smart and flexible in responding to a changing marketplace where clients' needs keep adjusting to new opportunities and a shifting regulatory environment. Corporate law, intellectual property, litigation, regulatory, real estate, and bankruptcy and restructuring practice areas all present opportunities. Construction and healthcare continue to generate business. Those who specialize in energy, banking, manufacturing and the ongoing bourbon boom expect a good 2016 also.
Robert M. Connolly, Chair, Stites & Harbison, PLLC
"Stites & Harbison is experiencing an increased demand for legal services in the areas of complex litigation, data security and privacy, mergers and acquisitions, class actions and regulatory matters. We are seeing larger volumes of complex legal work flowing back into the marketplace, which had slowed for some time due to economic pressures and the fact that many companies attempted to keep work in-house.
"We are well positioned with highly skilled attorneys maintaining expertise in these areas. The firm also remains focused on geographic expansion across its footprint in 2016."
Mark H. Oppenheimer, Louisville Office Managing Partner, Bingham Greenebaum Doll LLP
"Bingham Greenebaum Doll LLP expects continued client and firm success in 2016. Our projections, along with client and firm attorney interviews, give us reason to be bullish, specifically in the areas of corporate and intellectual property law. BGD expects revenue to increase in the corporate, intellectual property, litigation, regulatory, real estate, and bankruptcy and restructuring practice areas. Although the U.S. economic recovery is expected to maintain its current pace, market demand for legal services won't grow significantly. Law firms will continue to compete against one another for new business, and to keep current clients, in order to continue revenue growth."
James H. Frazier III, Managing Member, McBrayer, McGinnis, Leslie & Kirkland
"The McBrayer law firm is very optimistic about 2016 economic prospects as the firm's primary focus continues to be giving its clients affordable quality legal counsel that consistently yields positive returns. In 2016 the firm already has added two practice areas: intellectual property and family law. While the firm continues to expand to meet all the needs of our client base, this growth is strategic in nature to guarantee that our clients always receive the personal and responsive attention they deserve. The firm is also expanding its government relations department, MML&K Government Solutions, by improving its infrastructure and practice in Washington, D.C. These strategic moves will benefit our clients on local, regional and national levels."
Jim Dressman, Managing Partner, Dressman Benzinger LaVelle (DBL Law)
"The Kentucky legal market is dynamic, and the fast-changing environment brings new challenges and opportunities. Hot industries for our firm continue to be manufacturing, healthcare, real estate development, construction and banking.
"Kentucky is a great place for our firm to be; we look to expand our presence into the Lexington market. Many of our clients are family-owned companies, where next-generation leaders have begun to emerge and succession planning is now top of mind. Growth and sustainability, updated operating models, employee recruiting and retention, technology, and more are dominating our client conversations. As a member of the GGI network, our firm continues assisting foreign companies looking to do business in this region and helping regional companies do business internationally."
John R. Crockett III, Chairman, Frost Brown Todd
"The January roller coaster tied to China, oil and the financial markets makes predictions risky, but Frost Brown Todd continues to believe that 2016 presents outstanding opportunities for the business clients we serve. 2015 was a terrific year for the firm, as our growth continued into the Dallas and Pittsburgh markets. We remain grateful to those who trust their most important issues to our team, and are bullish on prospects for continued success here in Middle America. Those of us in Kentucky are hopeful for meaningful and swift progress with debilitating pension deficits, a tax code badly in need of overhaul, and other solutions to enhance our national and international competitiveness. "
Jeff Philips, Managing Member Lexington, and Bonita Black, Managing Member Louisville, Steptoe & Johnson PLLC
"As the Obama administration enters its final year, businesses are confronted with new federal regulatory initiatives. The energy industry, so vital to Kentucky's economic success, is unsettled. Mergers, acquisitions and bankruptcies for coal and gas companies continue. Healthcare providers and colleges also are encountering increased regulatory obligations, hampering those institutions' ability to provide a healthy and well-educated workforce. With concerns about cyber security, social media and even drones, technology simultaneously simplifies and complicates our lives. Law firms that offer new and creative solutions for their clients will prosper. Those that do not could suffer.
William M. Lear Jr., Managing Director, Stoll Keenon Ogden
"Stoll Keenon Ogden's best barometer of Kentucky's current and future economic prospects is the performance of the economic sectors in which our firm has a significant footprint. They include aluminum production, automotive, banking, distilled spirits (read "bourbon"), energy, equine, healthcare, information technology and utilities. Among those, all except the energy sector are experiencing solid, and sometimes spectacular, growth and profitability, which should continue throughout 2016. The energy sector, especially the coal industry, continues to suffer under the weight of increased governmental regulation coupled with difficult market conditions. Overall, Kentucky's near-term economic future looks bright; and, if our governor and the legislature can eliminate the darkest cloud on our economic horizon – public employee pension liability – our future will be much brighter."
Gaines Penn, Managing Partner, English, Lucas, Priest & Owsley, LLP
"Our law firm primarily practices in the field of business law, so when we're doing well so is the economy in South-Central Kentucky. Our operations in every sector are expanding gradually, which is ideal for us and the community.
"In the past year, we created a new practice area, business startup services, designed to get businesses off the ground quickly for an affordable flat fee. That area, along with the transactional areas, are all growing, and our tax practice is particularly busy as business owners seek ways to lower their tax burden. We anticipate a strong 2016."
Chauncey S.R. Curtz, Lexington Office Managing Partner, Dinsmore & Shohl LLP
"As the economy continues to make a slow recovery, I anticipate more businesses will be moving to finalize transactions and complete capital restructuring, especially with the prospect of rising interest rates.
"Regulatory compliance and data security are top of mind across most every industry sector and need to be proactively addressed to avoid serious and costly issues.  Our energy and natural resources clients are in a period of continuing transition and must evolve to stay competitive.  We are committed to assisting all our clients by providing practical solutions to difficult problems."
Taft A. McKinstry, Managing Member, Fowler Bell
"Positive energy is flowing in the Bluegrass, and Fowler Bell welcomes this surge of excitement and growth. The economy is blooming, and business is changing for the better. Law firms must keep pace with this change. Clients increasingly prefer firms with focused practice and value-added services over extensive offerings and legal invoices to match. Like our most celebrated Kentucky spirit, we must distill our strengths over time, rather than attempting to be all things to all comers.
"Responsiveness and high-quality work are Fowler Bell's hallmarks. We continue to apply these core values to a more refined practice in order to serve clients even better in 2016 and coming years."
Franklin Jelsma, Managing Partner, Wyatt, Tarrant & Combs LLP
"At Wyatt, we saw an uptick in real estate and merger and acquisition activity in 2015 while healthcare remained strong and coal-related businesses faced increasing challenges. We expect these trends to continue in 2016. Kentucky continues to make progress in diversifying its economy and expanding beyond traditional sectors, but to keep pace with other markets we must make education our top priority. Education is economic development. It is the only real long-term solution for increasing opportunity, strengthening our communities and improving our quality of life. There are no shortcuts."
Henry C.T. "Tip" Richmond III, Member, Dickinson Wright
"We expect sustained growth in 2016 for a number of business sectors.  For example, due to recent changes in the laws affecting trade between the United States and Canada, we anticipate increased cross-border activity that will require sophisticated legal support and solutions. Likewise, we see continued growth in agribusiness, healthcare, intellectual property protection and construction projects. Other sectors such as energy will continue to be depressed due to numerous challenges. Notwithstanding global market challenges, we believe that our clients and our firm will have significant opportunities for continued overall growth."