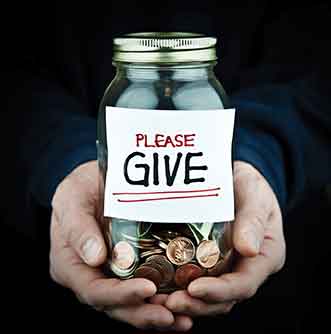 'Tis the season to be giving. And the latest World Giving Index shows that Americans are some of the most generous people in the world, ranking second out of 140 countries in 2015. That year, U.S. donors gave more than $373 billion to charity, and 71 percent of that figure came directly from individuals, according to the National Philanthropic Trust.
But Americans don't just reach in their pockets to help the needy. They also contribute their time – and plenty of it. Between 2014 and 2015, nearly 63 million people volunteered with an organization at least once, serving a median of 52 hours per year.
According to personal-finance website WalletHub's recently released rankings of the nation's most charitable states, Kentucky ranked 20th in the nation for being the most charitable.
The rankings were based on an evaluation of metrics across two key dimensions: "volunteering and service" and "charitable giving."
The commonwealth was 15th in the nation in terms of charitable giving, 23rd in terms of volunteering and service and ranked second in the nation for having the highest percentage of its population collecting and distributing food.
Keep it up, Kentucky….it's good to give back.