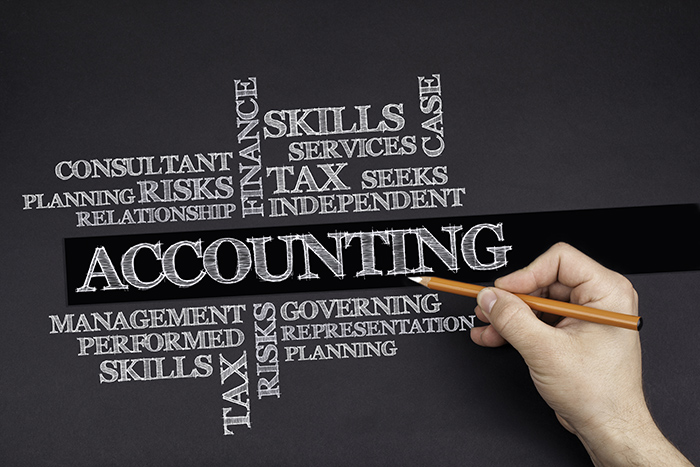 Kentucky CPA firms expect 2018 to be a year of positive change and growth in demand for their services. The federal Tax Cuts and Jobs Act reforms should motivate clients in every category to come seeking advice on how to improve their financial strategy and possibly reorganize their business structure. Tax reform has improved everyone's mood about the growing economy. Ongoing technological disruption was already generating both increases in productivity and motivating clients to examine how to make their operations better – CPA firms included. Everyone is working to keep pace with improving technology and hire enough talent to meet growing demand. The headwinds come from Frankfort where the state's elected policymakers still need to figure out how to address the state's unfunded pension liability and make Kentucky's tax system more modern and competitive.
"The new federal tax reform legislation will positively impact the economy of the commonwealth, but unfortunately we continue to feel the overall negative impact of our own state tax system and pension crisis. All of us in the business world see clients making long-term decisions in this uncertain state environment with a significant amount of concern over whether real change will occur. Granted, the federal law will incentivize businesses to make capital investments and to use these dollars toward reinvestment, growth and expansion of product offerings and services, but for Kentucky, caution will counteract significant upside benefits. We also continue to struggle with talent retention and attraction, and this will continue until our state fiscal house is put in order." — Diane Medley, Managing Partner, MCM CPAs & Advisors
"In 2018 the economy will to be largely driven by legislative initiatives, both nationally and here in Kentucky. Due to the Tax Cuts and Jobs Act, we anticipate continued growth for the accounting industry as our clients look for assistance navigating the new tax law. In Kentucky, expect the pro-business administration will continue to spur economic growth, but this could be tempered as the administration undertakes solving the underfunded pension crisis. Additionally, the accounting sector will be significantly impacted by artificial intelligence, robotic process automation and blockchain in the next few years. Technology is changing almost everything that we do – how we run our firm, serve our clients, interact with our people, who we hire, etc. Companies are eager for guidance on preventing and responding to cybersecurity threats. In Kentucky, we expanded our expertise in this area when we welcomed the people of SDGblue, a Lexington-based cybersecurity risk management firm, to Crowe last April." — Steve Jennings, Crowe Horwath LLP, Local Office Managing Partner, Lexington, Kentucky
"The strong economy in 2018 will be good for all businesses and translate into the need for more of the services accounting firms provide. CPA firms have been growing as the changing business environment generates demand for more and different services. Traditional services are being disrupted by technology and tax law changes. The new tax bill will create greater demand for firms that work with small to medium size business. Firms will see more requests for advisory services. The biggest obstacles for firms are the talent war and adopting the new technologies. The strong economy will lead to more and faster continuing disruption. This will cause companies to look at their business models and make changes. These changes will also promote growth in the economy." — Alan Long, Managing Member, Baldwin CPAs
"What a year 2018 will be for CPA firms. Technology advances, including artificial intelligence and data analytics, are rapidly changing our profession. That, combined with the planning and revisions as a result of the new tax law, will make this upcoming year one of change and, hopefully, significant growth. Virtually every company will need to analyze its tax structure in light of the new rules. In addition, our clients are expecting timely advice and assistance with business strategy as opposed to "number crunching."  Our firm recently made a six-figure investment in tax return preparation technology in order to keep up with client expectations and position us for the future. We intend to capitalize on the great opportunities headed our way in 2018!" William G Meyer III, Managing Partner, Strothman and Co.
"Accounting firms will continue to play an important role in Kentucky's – and the nation's – economic growth and job creation. The U.S. Bureau of Labor Statistics forecasts accountants and auditors employment to grow 11 percent through 2024, with 142,000 more jobs; that's faster than the average for all occupations. The U.S. Bureau of Labor Statistics in May 2016 reported a $63,790 average wage for accountants and auditors in Kentucky. A recent American Institute of CPAs survey found nearly three- fourths of business executives are optimistic about the U.S. economy for 2018, a consensus not seen since before the Great Recession. That survey includes CPAs in U.S. companies who hold executive and senior management accounting roles. The data point to a favorable scenario for the accounting profession." — Darlene Zibart, CEO, Kentucky Society of CPAs
"It's obvious tax reform and the new revenue recognition standards will be top-of-mind for businesses in 2018. However, we've noticed companies today want an entrepreneurial approach from their accounting firm. Each business is different, relating to their specific needs, and most desire a collaborative solution from their service team. We've found more companies today are asking for outsourcing models to help or replace their accounting functions such as human resources solutions, merger and acquisition assistance, succession planning, creative tax ideas, retirement planning, etc. As for our industry, we fully expect the trend of mergers and acquisitions in our region to continue over the next decade as firms plan for succession and the recruiting and retention of top talent becomes crucial to ongoing success." — Brian Malthouse, President of VonLehman CPA & Advisory Firm
"In spite of continued low annual economic growth and the political battles that continue to rage in Washington, the national economy seems to be quite healthy and poised for continued success. Unemployment is at a 17-year low, inflation is in check, interest rates remain low, and consumer confidence is high. Combining these factors with the push for reduced regulation and the boost to disposable cash (for both corporations and individuals) expected from the impact of the new tax law, we expect the economy to continue to grow in 2018, perhaps at an accelerated pace. Our firm is looking forward to a strong 2018 as we assist our clients in tackling their challenges, meeting their goals, and taking advantage of new opportunities." — David Bundy, President/CEO, Dean Dorton