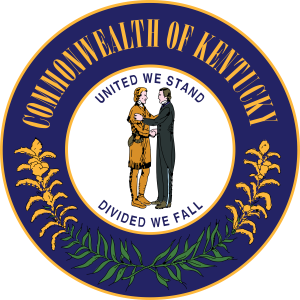 FRANKFORT, Ky. (Feb. 14, 2018) – Emmanuel Belt, nominated by Gov. Matt Bevin to serve as the Kentucky state director for the Selective Service System (SSS), was officially appointed and sworn in by U.S. SSS Director Donald Benton in a ceremony at the State Capitol yesterday.
As State Director, Belt will serve as liaison between the Selective Service System and the Governor's Office. He will represent the Governor and the Selective Service Director regarding agency matters in the Commonwealth.
"I'm happy to welcome Emmanuel to our legion of State Directors," said Benton. "They serve a critical role by ensuring that their state or territory is ready should a national emergency arise."
Belt, of Louisville, has over three decades of military experience and is a retired Army Lieutenant Colonel. He joined the Selective Service in 2009 and served in a variety of positions, including detachment commander. He volunteered and served on active duty to assist with a variety of missions after 9/11, including a combat tour in Afghanistan.
In his civilian career, Belt is a manager for the Army and Air Force Exchange at Fort Knox and has provided exemplary service for more than 30 years to military members and their families.
Also, during Tuesday's ceremony at the Capitol, retiring Kentucky State Director for SSS Dennis Wilcutt was presented with the agency's Gold Medal for Distinguished Service Award. Wilcutt, of Glasgow, has served 33 years in support of the SSS, including more than 10 years as Kentucky's State Director for Selective Service.
"He has worked tirelessly throughout his tenure as State Director to promote readiness and increase Kentucky's registration rates," said Benton.
Under Wilcutt's leadership, Kentucky achieved an average registration compliance rate well above 90 percent for males 18 through 25 years, and ensured the agency's local board structure was in place and ready in the event of a national emergency.
Federal law requires all male citizens, as well as male non-citizens residing in the U.S., to register with Selective Service within 30 days of their 18th birthday. At 26, a man becomes too old to register. Those who do not comply are ineligible for federal student financial aid, job training, government employment, and U.S. citizenship for male immigrants.
Selective Service seeks volunteers to serve on Selective Service boards throughout Kentucky. Interested citizen-volunteers can submit an application available from Selective Service's website at SSS.gov.