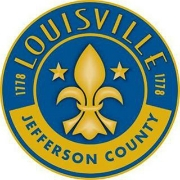 LOUISVILLE (March 2, 2018) – Louisville Metro Government has again earned the Distinguished Budget Presentation Award from the Government Finance Officers Association of the United States and Canada (GFOA). This is the fifth consecutive year GFOA has granted the award – its highest recognition for government budgeting – to Metro.
GFOA guidelines and criteria are used to assess budgets for serving as a policy document, a financial plan, an operations guide, and a communications device. In receiving the award, Metro's Fiscal Year 2017-2018 budget received high marks in all four categories.
Budget Director Aaron Jackson said: "Mayor (Greg) Fischer's commitment to citizen engagement and transparency brings Metro in line with best practices, like those that GFOA works to promote. That drive to make Metro a leader in the government sector has been essential in receiving this honor for five years."
The GFOA is a nonprofit professional association serving about 19,000 government officials and other finance practitioners in North America.
Louisville Metro's FY17-18 budget presentation can be found here: https://louisvilleky.gov/sites/default/files/management_budget/fy18_approved_executive_budget_book_8.2.17.pdf