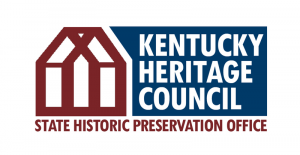 FRANKFORT, Ky. (March 7, 2018) – Fourteen grants totaling $83,141 and averaging nearly $6,000 each are making a huge impact toward achieving historic preservation goals in nine Kentucky communities, thanks to the Certified Local Government (CLG) Program administered by the Kentucky Heritage Council/State Historic Preservation Office (KHC).
Examples include funding for the popular NKY Restoration Weekend, which will take place from 9 a.m. to 3 p.m. Saturday, March 10 at Newport Intermediate School, 95 W. 9th Street, Newport. This seventh annual event will feature educational sessions, demonstrations, workshops and related services geared to owners of historic homes and properties, including how to fix historic windows, make older homes energy efficient, and take advantage of rehabilitation tax credits. The CLG communities of Bellevue, Covington and Newport present the weekend jointly.
Grant recipients in the 2017-18 cycle also include Bardstown, for educational workshops and development of a digital historic preservation walking tour; Bellevue, to update an educational brochure for historic property owners; Campbellsville, to update local historic district guidelines and survey properties adjacent to a district listed in the National Register of Historic Places; Covington, to develop an online data portal tied to the KHC Historic Resources Inventory database; Danville, to create an online data portal and draft a National Register nomination for Old Wilderness Road, an intact historic African American neighborhood; Horse Cave, to develop a preservation education curriculum; LaGrange, to enhance local preservation incentive programs; Maysville, to survey historic resources in the East End; and Paducah, professional development for Historic and Architectural Review Commission members and preservation planning staff. (Grant amounts and detailed project descriptions follow.)
City and county-wide historic preservation commissions must earn CLG designation to qualify for the grants, made available through an annual allocation to KHC from the federal Historic Preservation Fund and jointly administered by the National Park Service (NPS). Grant awards require a local match of at least 40 percent. For the current grant cycle, adding the $60,000 in local matches with the grant awards brings total investment in these nine communities to $143,176.
CLG designation offers a way for local governments to develop a comprehensive approach to historic preservation and promote the integration of preservation interests into the planning process. To qualify, local governments must meet five broad standards, including enacting a historic preservation ordinance and appointing a qualified preservation commission or architectural review board. In addition to grant eligibility, CLG benefits include access to technical assistance from both KHC and NPS.
Kentucky currently has 23 designated CLGs. Grants in the current cycle recommended for funding were approved by the KHC board last year, and projects must be completed by August 1. Funded projects, and qualified professionals engaged in training, must adhere to the Secretary of the Interior's Standards and Guidelines for Rehabilitation.
For information about becoming a CLG visit www.heritage.ky.gov.