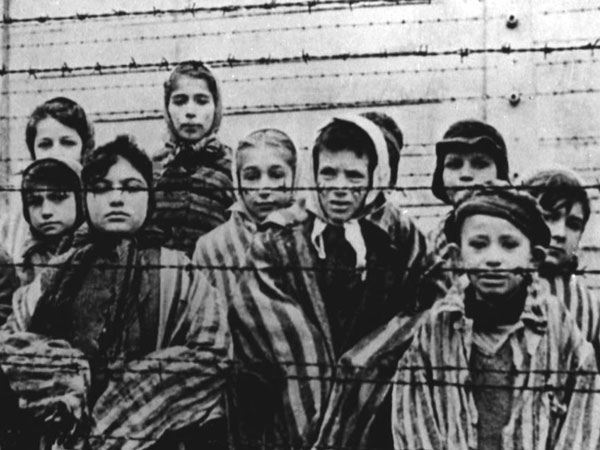 FRANKFORT, Ky. (March 8, 2018) — Public middle and high schools across Kentucky would be required to teach their students about the Holocaust and other internationally-recognized acts of genocide under a bill which has passed the state House.
The legislation is House Bill 128, sponsored by Rep. John Carney, R-Campbellsville, and Rep. Mary Lou Marzian, D-Louisville. It was championed this session by eighth-grade students and their teachers from the private St. Francis of Assisi School in Louisville, many of whom were on the House floor when the bill was passed.
Carney, who chairs the House Education Committee, said that "most school districts are already teaching the Holocaust," which was the systematic killing of an estimated 6 million Jewish people in the 1930s and 1940s under the direction of the Nazi regime. "Unfortunately, there are some folks in society who are beginning to question it."
HB 128 will ensure middle and high students in Kentucky are taught a Holocaust curriculum based in fact, he said.
Marzian recognized the students from St. Francis of Assisi School for their work.
"They have worked so hard on this piece of legislation and have such social justice hearts that it's been a pleasure," she said.
Also present on the House floor for the passage of HB 128 was author and Holocaust teacher Fred Gross who survived the Holocaust as a child. HB 128 includes a provision that would cite the legislation the "Ann Klein and Fred Gross Holocaust Education Act" in honor of Gross and Klein, a survivor of Auschwitz and a Holocaust educator who died in 2012.
A few lawmakers said that, while they support the bill, other crimes against humanity should also be recognized.
Rep. Lynn Bechler, R-Marion, who voted for the measure, expressed concern about putting more mandates on public school teachers.
"I believe that everybody should know what happened in the Holocaust, the horrors of the Holocaust. I continue to have problems, however, as the session goes on, that we require more, and more and more from our teachers and our schools," said Bechler.
HB 128 passed the House by a vote of 94-1. It now goes to the Senate.