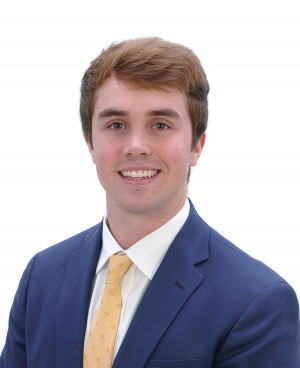 LOUISVILLE, Ky. (March 8, 2018) — Horizon Commercial Realty has announced that John Hollenbach Jr. has joined the firm's brokerage team as a commercial real estate agent.
Hollenbach has gained commercial real estate experience as a partner of Hollenbach Group, LLC, participating as an investor in the owning, operating, managing, buying, and selling of real estate and other business and investment entities.
Prior to joining Horizon, Hollenbach worked as a credit analyst at Limestone Bank where he assessed risk and provided financial analysis for commercial lenders with upper middle market and large portfolios. In addition, he previously held positions with Brown Forman Corporation working in the Logistics and Route-To-Consumer & Alliance Groups.
Hollenbach received a bachelor's degree in finance & marketing from the University of Kentucky, graduating cum laude. In 2016, he earned a master's degree from the University of Louisville College of Business. He currently serves as a board member for Friends of the Louisville Zoo.