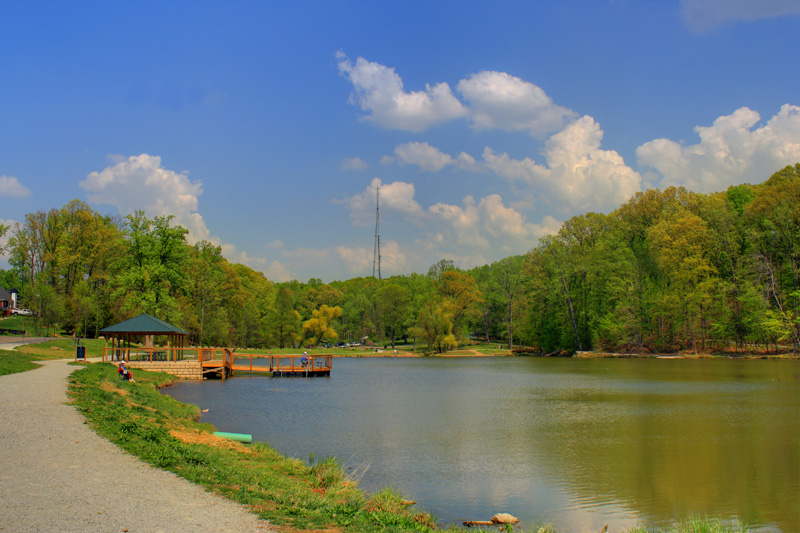 LOUISVILLE, Ky. (March 8, 2018) – Construction will soon get underway on a $330,000 project for new restrooms and other utility services for the people who use Waverly Park in Southwestern Metro Louisville.
"This is a great day for the families and neighbors who use Waverly Park for fun, exercise and recreation," says Councilman David Yates (D-25). "Waverly Park attracts people from all over the city and state to traverse our spectacular mountain biking trails but I hope today's investment will show them this park has much more to offer."
Councilman Yates, along with other Council members and Louisville Parks and Recreation, officially broke ground on the project on Wednesday. The Councilman secured the funding to move this phase of the project forward.
"Waverly Park is one of the true destination parks within our collection, and we're pleased that this work is under way," said Parks and Recreation Director Seve Ghose. "These added amenities should help make the experience, whether it be fishing, biking, hiking or relaxing, more enjoyable."
The $330,000 project includes civil/architectural designs and new utility services to bring both water and electrical service into the park. A new water fountain for both man and his best friend in front of the Waverly Dog Park is now operational and the new restroom will also feature two water fountains. Work includes walking paths and parking spaces.
Over the years, working with Louisville Parks and Recreation, Councilman Yates has managed to secure funding for a dog park and better parking. A water line was installed in 2017. It was funded in the budget and is fully operational. The next project will be to replace the rotted dock that was removed from Waverly Lake with a new fishing dock in the future. The Councilman is working to ensure there is funding in the upcoming budget for that project.
"I want to thank all those who have supported our efforts in Waverly Park. Like so many of the parks in our system, this is one more reason why the Southend is a wonderful place to live," said Yates.