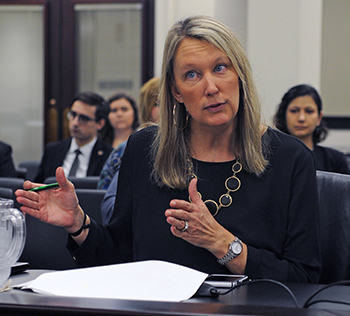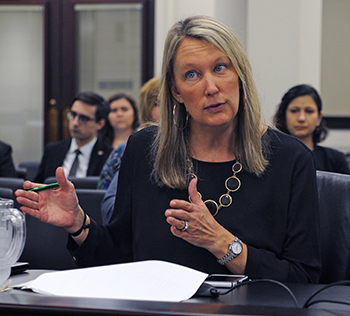 FRANKFORT (March 15, 2018) – Kentucky is a step closer to regulating online businesses offering prescription eyeglasses and contacts to individuals who take vision tests on their computers or smartphones.
The move came yesterday when the Senate amended and then unanimously passed House Bill 191. The measure would require the person taking the online test for a prescription to be 18 or older and have received an in-person exam within the last 24 months.
The online services would also be required to have doctors licensed in Kentucky signing off on the prescriptions or findings of the virtual exams. Other provisions of HB 191 would hold online exams to the same standards as in-person exams, require the online companies to register with the state attorney general and require them to carry liability insurance.
"House Bill 191 protects consumers who use these technologies and provides consumers the same protections they would have if they got their prescription from an in-person exam," said Sen. Julie Raque Adams, R-Louisville.
Sen. Ralph Alvarado, R-Winchester, said the amendment changed the language in HB 191 to make it congruent with Senate Bill 112, a measure promoting the use of telehealth in Kentucky. SB 112 passed the Senate last month and is now being considered in the House.
"We wanted to make sure the language in (HB 191) would still permit people to use telehealth for their eye examinations," Alvarado said.
HB 191 now goes back now goes back to the House for consideration of the Senate change.