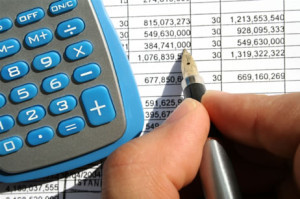 LEXINGTON, Ky. (April 12, 2018) – On Tuesday, April 10, Lexington Mayor Jim Gray delivered his budget address, titled "Budget goals: Create Jobs, Safer City, Grow Quality of Life."
"Creating Jobs. Running Government Efficiently. Building a Great American City.
With these goals as our foundation, we have created thousands of jobs; saved millions through efficiencies to put the city back on firm financial footing; made our city safer; and made investments to build a Great American City … a City with a quality of life that regularly attracts national blue ribbons.
Lexington is routinely listed among the nation's best places for business, for children, for seniors, for vacations … and even as a great place to eat … we're one of the 30 most exciting food cities in America!
The budget I am proposing today will once again focus on creating good-paying jobs and running a lean and efficient city government as we continue to create forward momentum and upward growth.
Start to finish, our budget process is an out-in-the-open, public process … by the time our Council members vote on a budget, they've completed a thorough review, and the public has had ample opportunity to weigh in on every decision … and that's as it should be."
Read a full transcript of Mayor Gray's speech here. View a copy of the Mayor's proposed budget here.