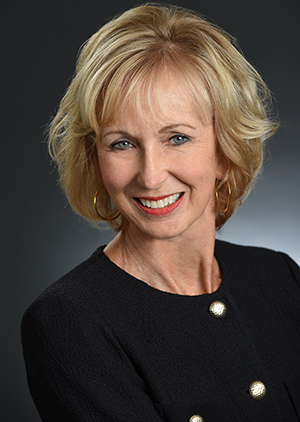 COVINGTON, Ky. (April 25, 2018)' The Council of Trustees that governs Horizon Community Funds of Northern Kentucky recently voted to add Valerie Newell, effective immediately.
Newell is chairman and managing director of Mariner Wealth Advisors (formerly known as RiverPoint Capital Management), an independent, Cincinnati-based registered investment advisor specializing in the management of investment portfolios for high net worth individuals, families and foundations. The firm manages $2.9 billion in investment assets.
?Horizon Community Funds is accelerating the momentum we're all seeing in Northern Kentucky,? Newell noted. ?I am excited to work with the other trustee members and the Horizon Community Funds team to keep driving that growth.?
?Valerie Newell brings a world of experience in financial management to assist the council as we grow and advance,? added Council Chairman Bill Butler. ?We are excited to add yet another proven professional to our very high quality Council of Trustees.?
Newell was recently ranked 14th on the Barron's Top 100 Independent Financial Advisors List; 4th on the Top 100 Women Financial Advisors List and named the #1 Top Advisor in the State of Ohio.
She is an emeritus trustee of the Cincinnati Art Museum where she was the first female in the 124-year history of the museum to be elected president and chairman of the board of trustees.Newell is also an emeritus trustee and past chair of the Museum Center at Union Terminal, as well as a trustee of the Summit Country Day Foundation and Junior League Endowment.
Horizon Community Funds of Northern Kentucky is a charitable 501(c)(3) organization established as a community foundation in 2017 by Northern Kentucky leaders. Its mission is to unite resources to raise the quality of life for all people in the Northern Kentucky community. More information can be found at www.horizonfunds.org.