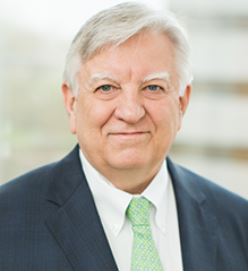 LEXINGTON, Ky. — Dean Dorton Allen Ford announced the formal retirement of Doug Dean from public accounting. Dean was the founder of Dean Dorton and continues to serve as a tax director. His last day with the firm will be June 30, 2021.
Dean has worked in public accounting for 50 years. His professional career began with the international firm Coopers & Lybrand (currently part of PricewaterhouseCoopers) in Louisville, then in Lexington.
In 1979, he formed the firm which grew from Dean and Associates to Dean, Dorton & Ford P.S.C., and today is Dean Dorton Allen Ford PLLC. What started as just Dean and an assistant is now one of the largest public accounting and business advisory firms in the Southeast with more than 260 employees, named to Accounting Today's "Top Firms to Watch" and "Top Firm: Southeast."
Dean earned a Bachelor of Arts in Management Sciences degree from Duke University in 1971. Throughout the years, he volunteered his time as a board member and committee member for numerous Kentucky organizations including Bluegrass Land Conservancy, Bluegrass Community Foundation, Centenary United Methodist Church, Commerce Lexington, Lexington Hearing and Speech Center, Opera House Fund, Saint Joseph Healthcare, Tubby Smith Foundation, Triangle Foundation and Kentucky United Methodist Children's Homes.
In 2020, Dean received the William T. Young Lifetime Achievement Award by Commerce Lexington, and in 2018, he was inducted into the Bluegrass Business Hall of Fame by Junior Achievement of the Bluegrass.