BARDSTOWN, Ky. — Heaven Hill Distillery has officially opened its new Heaven Hill Bourbon Experience in Bardstown following a $19 million upgrade that incorporates an interactive, educational space along with signature exhibits unique to Heaven Hill.
Heaven Hill's visitor center first opened on Oct. 15, 2004, as the Bourbon Heritage Center, under the guidance of the late Harry Shapira, and helped establish Heaven Hill's presence as one of the first visitor centers on the Kentucky Bourbon Trail.
In 2018, Heaven Hill announced plans to expand and unveiled the renovation phase of the new experience in November 2019, in partnership with Solid Light and Abel Construction. Now complete, the new HHBE triples the previous footprint with more than 30,000 square feet, capable of welcoming over 900 visitors at any given time.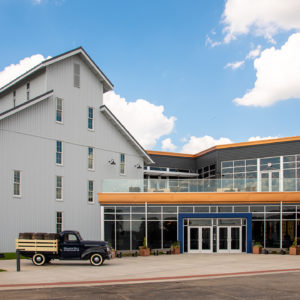 The exterior of the new visitor center showcases a replica of how the distillery looked in 1935, along with an authentic, vintage barrel truck representative of what the Shapira brothers may have driven in the 1940s.
Inside highlights include:
The You Do Bourbon classroom-style tasting room where guests can experience the life of a quality technician by inspecting through

gauging the proof of whiskey and testing their sense of smell at the nosing station.

The 1935 Distillery Theater, which offers an 11-minute show highlighting the story of the Shapira family and Heaven Hill.

Three new self-guided, interactive exhibition spaces dedicated to integral players and movements within American whiskey.

The Five Brothers Bar & Kitchen, an upscale bar fully equipped to serve craft cocktails and bourbon tastings, a lounge area and dining space for the soon-to-be-opened restaurant.